The launch of Serenity marks the new beginning in the Ethereum blockchain, a step closer to Proof of Stake (PoS) consensus for the network. This also means that validators may stake ETH on the newly released beacon chain and earn staking rewards. The Eth2 blockchain requires ETH holders to voluntarily stake their funds to ensure the security of the network. Staking on Ethereum blockchain is the process by which a user deposits a minimum amount of ETH in order to activate the validator node and agrees to participate in the security of the network by keeping the validator node up to attest blocks. A validator is responsible for participating in transaction validation and adding new blocks to the blockchain. This allows the validators to earn rewards helping the network reach consensus. A participant requires at least 32ETH for becoming a validator by running own validator node.
Less than 32 ETH can also be staked via staking pools like Rocket pool Several exchange have also come up with different services and they can do staking on the users' behalf. This will help to stake without you being online every time.
Kraken launching staking services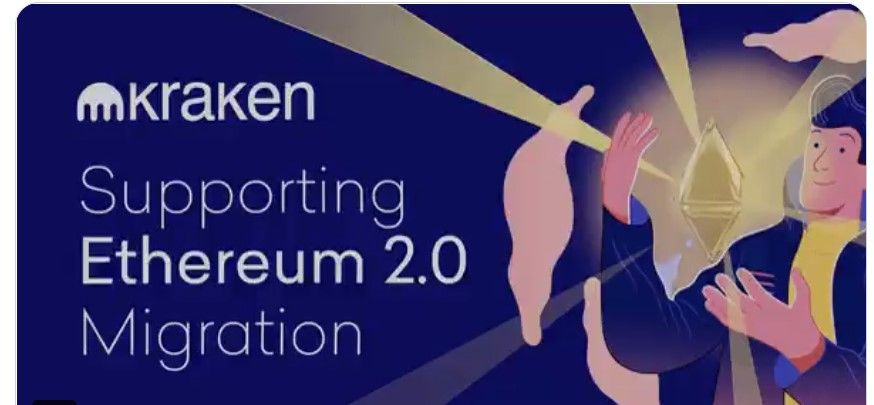 Kraken gave announced support to Eth2.0 beacon chain a week before the launch of Eth2 phase 0. Clients who will choose Kraken, will receive yearly rewards up to 17% along with weekly incentives. Clients will be able to trade staked ETH for unstaked ETH. Kraken will provide a special trading pair for this purpose but the services will only be accessible to clients in the US and Canada. Kraken. These features will possibly launch in a week.
ETH staking on Kraken launched Friday, December 4 at approximately 13:30 UTC.
Kraken has renamed symbols representing Ethereum tokens for their exchange representation. ETH2.S will represent staked ETH tokens on the Ethereum2.0 chain and cannot be deposited or withdrawn. However, ETH2.S can be exchanged for ETH. ETH2 will be used as a substitute for Ethereum tokens received as staking rewards on Ethereum2.0. These can neither be deposited, traded or withdrawn. Kraken also planned to provide a special trading pair during the transition to ETH2.S for ETH, details of which will be published soon.
Coinbase announced staking for users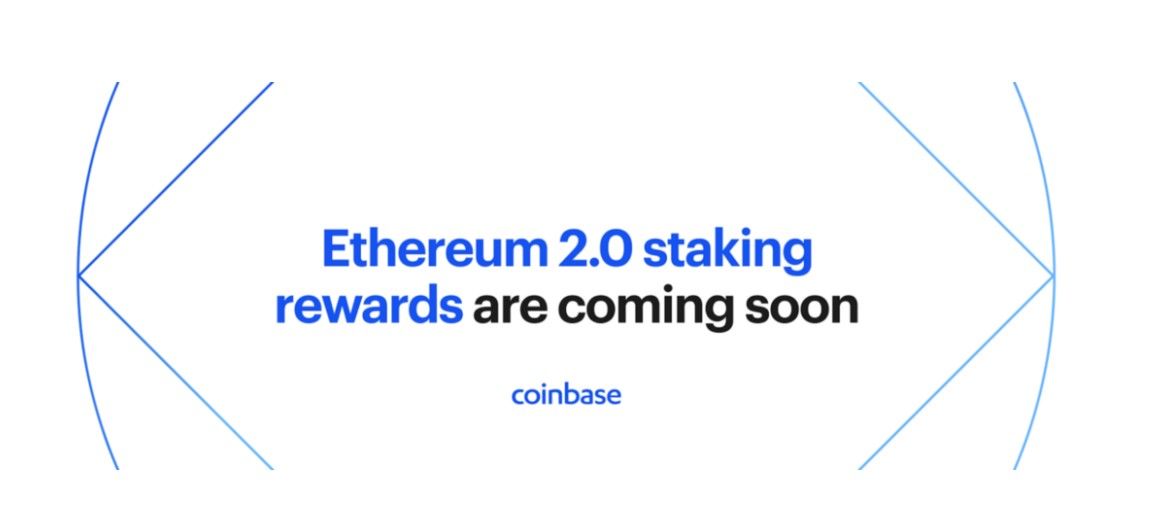 Coinbase has recently announced to support Eth2.0 staking and trading. With (in-exchange) tokens, it will offer ETH1 to ETH2 conversion services and announce rewards for staking tokens. The exchange will facilitate trading between ETH and ETH2. The exchange platform will stake tokens on the users'' behalf. The rewards earned are credited in the crypto wallet of the validator.
Coinbase has not yet disclosed a date for new features rollout but it will be available to its users in Belgium, France, Netherlands, Slovakia, Spain, UK, and the US. However, the services will currently be unavailable to New York and Hawaii residents.
Coinbase is a secure crypto exchange platform for buying and selling various cryptocurrencies. It has become a standard platform for new crypto investors. Coinbase provides plenty of services for its users such as custodial accounts for institutions, wallet facilities and also owns a U.S dollar stablecoin.
Binance staking services

Crypto exchange platform, Binance announced to offer ETh2.0 staking services starting from December 2 at minimum stake amount, 0.0001 ETH.. Daily rewards will be distributed in the form of BETH tokens. Participating users staking on Eth2.0 will receive BETH. One ETH is equivalent to one BETH (in-exchange token). Binance has announced to cover all validator operating expenses for users and endure the associated risks and penalties. Binance also said that it would offer a double rewards program between December 2 and December 16 for KYC'd participants.
CoinDCX (India) staking services

Taking the country ahead of its existing technology, the Indian crypto exchange platform, CoinDCX also announced to participate in Eth2.0 staking. The platform is ready to introduce ETH 2.0 staking for worldwide users. The contract will allow users to stake ETH as low as 0.1 ETH up to 1,000 ETH in a single transaction. CoinDCX will look after the inactivity of the user to save them from penalties.
CoinDCX has promised its customers to provide a hassle-free staking process. It has announced to offer different liquidity options after customers' suggestions. CoinDCX is a platform aimed to provide cross-border transactions.
ConsenSys Codefi

ConsenSys in June this year announced a new compliance service called Codefi to help exchanges and DeFi projects analyzing trading activities of tokens issued on the Ethereum blockchain. Codefi staking will allow staking ETH without the challenges of operating independent validator nodes and earn rewards without experiencing technical or operational hassle. The customers could earn rewards upto 20% yearly on staked ETH.
Summary
It is to be noted that users should only stake ETH on the Ethereum network if they are willing to hold it long-term. Withdrawals are currently not supported in Eth2 for at least 18 months. The newly launched Eth2.0 beacon chain went live on December 1. The launch of the Eth2.0 beacon chain is a giant leap forward in blockchain technology as now the network will transverse from PoW to PoS network consensus.
Image source: Unsplash
Note: This article is for information purpose only and does not contain any investment advice. Please read disclaimer for details.
Read more:
________________________________________________________
Disclaimer: The information contained on this web page does NOT constitute financial advice or a solicitation to buy or sell any cryptocurrency contract or securities of any type. Trading is a high-risk activity. Readers are suggested to conduct their own research, review, analyze and verify the content before relying on them.
To publish press releases, project updates and guest posts with us, please email at contact@etherworld.co.
You've something to share with the blockchain community, join us on Discord!
Follow us on Twitter, Facebook, LinkedIn, Medium and Instagram.
---
---