TL;DR
Layer 3 Explained by Vitalik Buterin
According to Vitalik Buterin, If we can build a layer 2 protocol that anchors into layer 1 for security and adds scalability on top, then we can also scale even more by building a layer 3 protocol that anchors into layer 2 for security and adds even more scalability on top of that. Here is the link to official post by him.
What's Next After The Merge?
Vitalik Buterin shared a complete Ethereum roadmap on the first anniversary of the beacon chain launch, i.e., 2nd December 2021. According to the roadmap, The Merge will be followed by The Surge, The Verge, The Plurge & The Splurge. Here is link to Ethereum's roadmap for 2022 and beyond!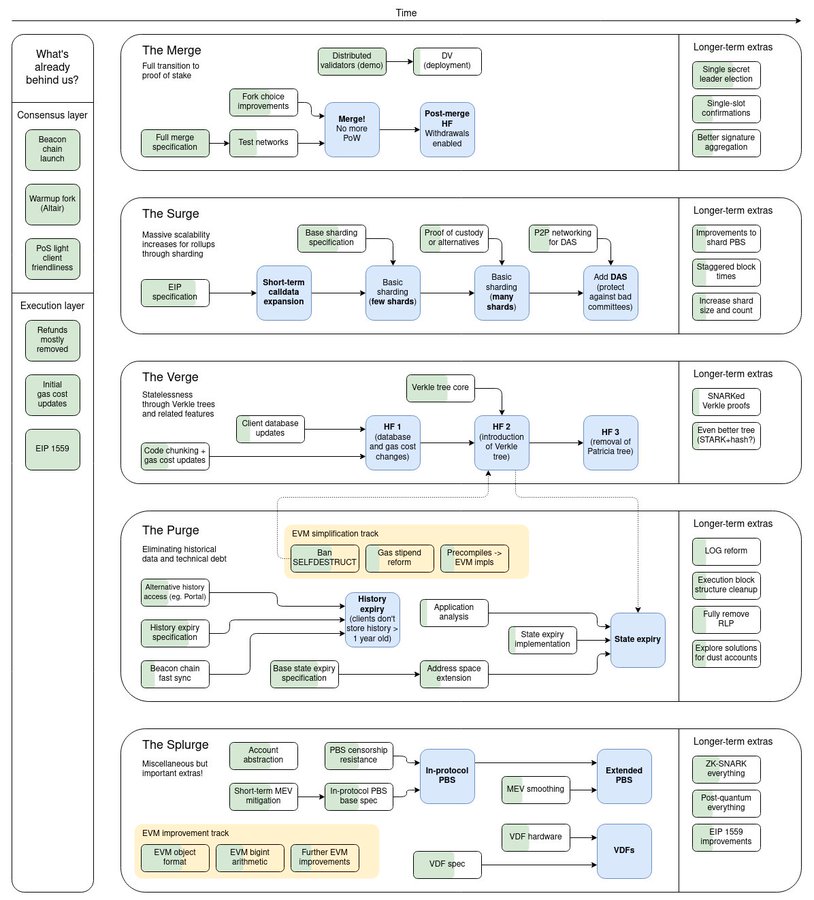 Erigon 2022.09.02 Release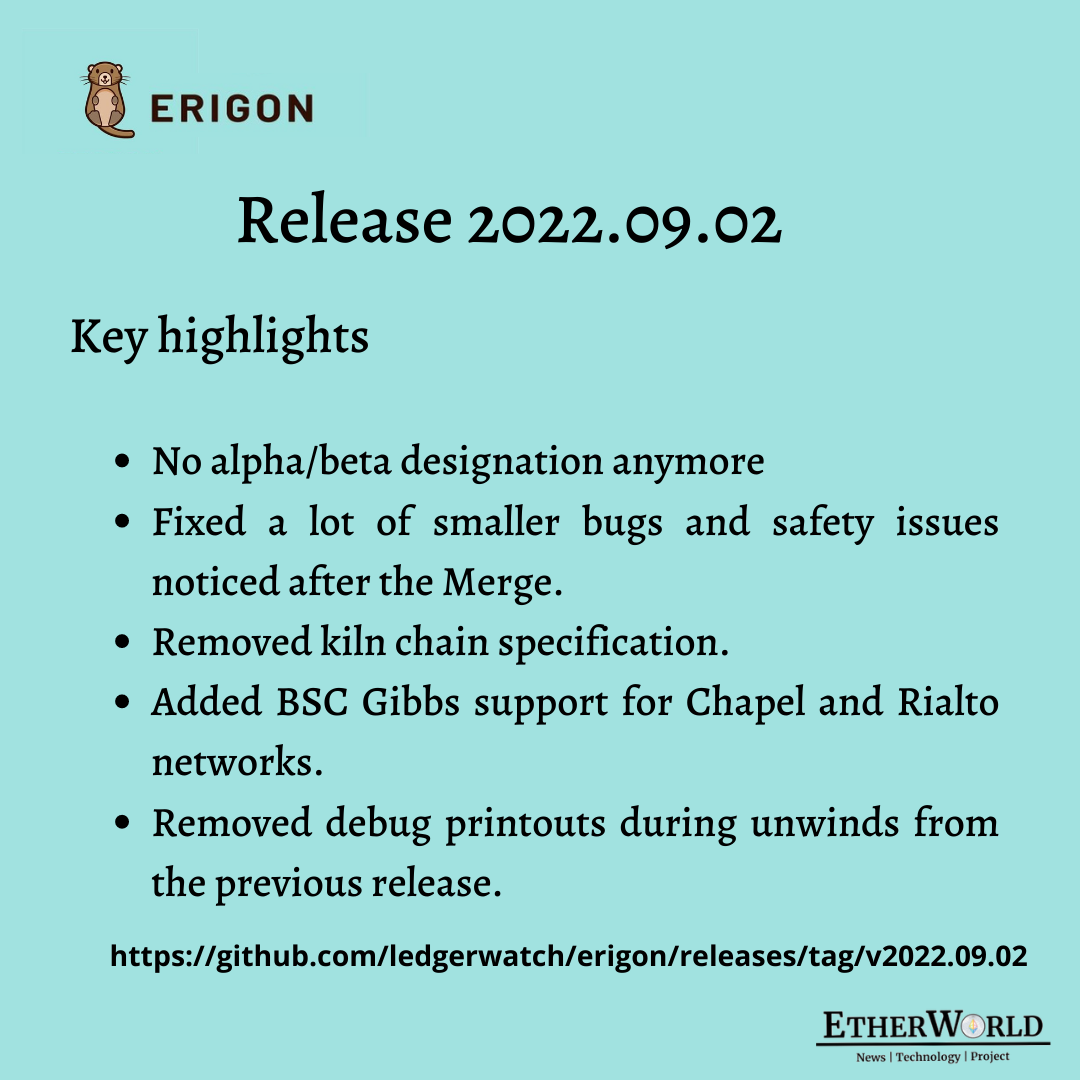 Teku v22.9.1 Release
135% Boost in Staking Rewards by MEV Boost
Since The Merge upgrade, proposers who use mev-boost have been able to boost their staking reward by 135%. The average mev-boost block was worth 0.2109 ETH compared to 0.0898 ETH for vanilla blocks. mev-boost is an open source middleware run by validators to access a competitive block-building market. It was built by Flashbots as an implementation of proposer-builder separation (PBS) for proof-of-stake (PoS) Ethereum. Here is the link to EtherWorld's MEV Research Report. If our readers want to know more about the mev-boost.
Read more
Read more about Ethereum in previous Bulletins - Ethereum Bulletin
Related Articles
______________________________________________________________________
Disclaimer: The information contained on this web page is for education purposes only. Readers are suggested to conduct their own research, review, analyze and verify the content before relying on them.
To publish press releases, project updates and guest posts with us, please email at contact@etherworld.co.
Subscribe to EtherWorld YouTube channel for ELI5 content.
Support us at Gitcoin
You've something to share with the blockchain community, join us on Discord!
---
---