TL;DR
EIP-4844 Breakout Room Meeting
There was a demo of their EIP-4844 testnet working live which includes prototype sending, retrieving and verifying blob data. Here is the complete video by Ethereum Cat Herders:
Erigon v2022.06.04-alpha Release
Here are some changes introduced:
Added support for BSC Euler hard fork. This was done last-minute, no testing done on testnets for this change.
Fixed regression in trace_block and other trace_ commands introduced in the previous release.
Fixed the handling of CL (Consensus Layer) nodes syncing from scratch against pre-synced Erigon. Previously it was causing unwind back to the POS transition block.
Initial fix for the transaction pool accumulating already mined transactions over time. Full fix is still required, but block proposing should be good with this one.
Fixed sentry to be able to deal with the absence of block gossip after POS transition - previously header and block downloader were relying on these gossip messages.
Celsius Network withdrawals, swaps, and transfers paused for over 7 days due to "extreme market conditions"
The key problem with Celsius's DeFi position is maintaining liquidity in a bank run. As markets declined and stETH depegged, the value of Celsius's collateral started approaching liquidation. To prevent a bank run from further hurting their position, they halted withdrawals. Since June 12th, Celsius has been rapidly repaying debts and posting more collateral. They lowered their Maker liquidation price from $22,000 per BTC to $14,000. Currently, the average liquidation prices for Celsius DeFi positions are around $14,500 for BTC and $750 for ETH.
Teku v22.6.0 is now available
This is a recommended upgrade with fork choice updates and optimizations. Here are some changes in this update:
Added configuration for Sepolia testnet.
Reduced memory requirements for storing the deposit merkle tree.
Enable spec change to ignore weightings from attestations from equivocating validators.
Fork choice before proposals is now enabled by default for testnets. It can be disabled with --Xfork-choice-before-proposing-enabled=false if required.
Updated the Ropsten network configuration to include the correct terminal difficulty.
Updated to BLST 0.3.8
Reduced CPU usage when processing epoch transition.
MEV accounts for 1 out of every 30 Ethereum transactions
According to Bank for International Settlements, MEV in crypto and DeFi is so pervasive that, at times, it accounts for 1 out of every 30 Ethereum transactions. This market manipulation also crimps the capacity of the entire Ethereum blockchain.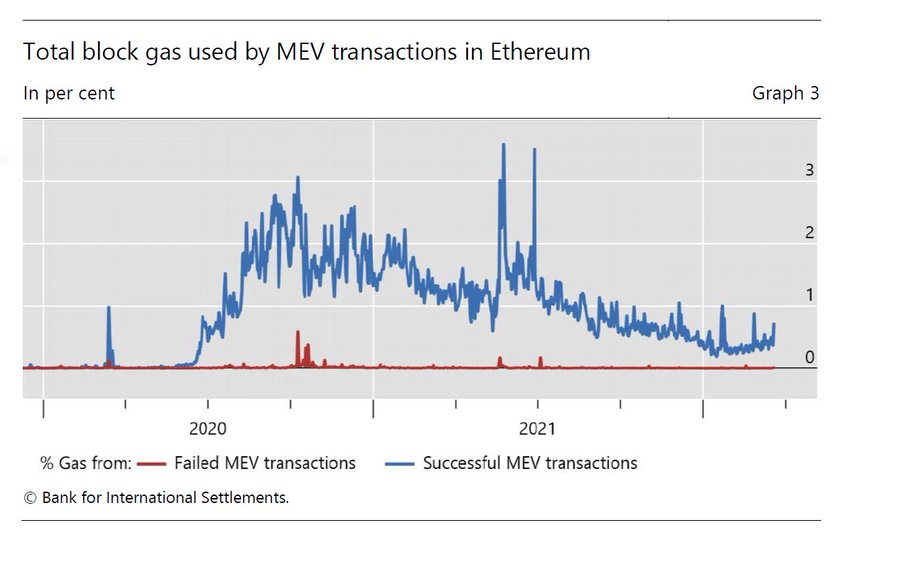 If someone wishes to know more about MEV, then here is quick video by EW YT team:
Read more
Read more about Ethereum in previous Bulletins - Ethereum Bulletin
Related Articles
______________________________________________________________________
Disclaimer: The information contained on this web page is for education purposes only. Readers are suggested to conduct their own research, review, analyze and verify the content before relying on them.
To publish press releases, project updates and guest posts with us, please email at contact@etherworld.co.
Subscribe to EtherWorld YouTube channel for ELI5 content.
Support us at Gitcoin
You've something to share with the blockchain community, join us on Discord!
---
---