Ethereum Mainnet Shadow Fork 6 Scheduled for 31st May
Shadow Forking refers to using data from a testnet or the mainnet to test sync assumptions for a network upgrade, so that developers can test features before deploying the actual upgrade to the mainnet. The team will be using the same config as Ropsten. Then, around June 8th, the Ropsten public testnet will go through The Merge transition. Checkout Ethereum Testnets after The Merge for information on available testnets.
Teku v22.5.1 is now Available for Update
mev-rs: A Gateway to a Network of Block Builders
Alex Stokes has announced mev-rs which bundles a series of utilities for interacting with an external builder network. This project is currently experimental and is subject to frequent changes as dev team is still working on stabilizing the builder specs. It has not been audited for security purposes and should not be used in production yet. The mev-rs command has been Dockerized as well so if someone wishes they can test run it.
Latest Rocket Pool v1.4.0 enables to connecting Sigma Prime and Teku node with beaconcha.in Mobile App
We can simply add our http://beaconcha.in API in the config like the screenshot shared below. beaconcha.in Mobile App is available for both IOS and Android. It is compatible with Eth2 Testnets. We can receive instant mobile alerts on our validator states. We can also keep track of the newest eth2 and eth1 client updates. It supports up to one hundred validators.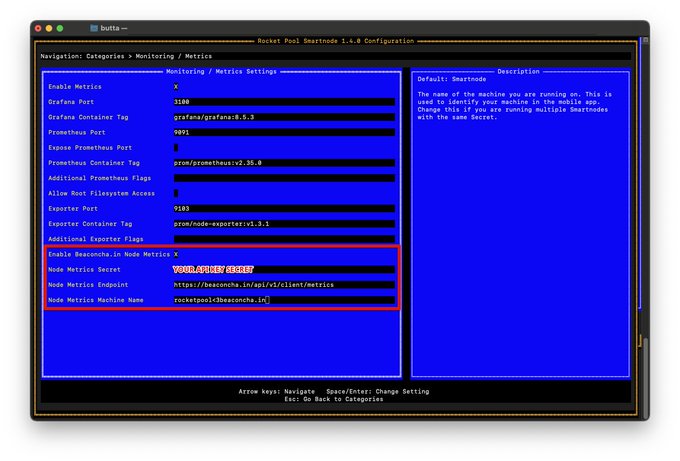 Nethermind's Grant Proposal on GnosisDAO
Nethermind is a team of world-class builders & researchers. The Gnosis JSON RPC relay runs solely on Nethermind nodes. They have a successful track record of deliveries across standard EIPs and custom extension. Nethermind is a vital part of Gnosis Chain. According to the proposal, The Nethermind team should be supported with a significant grant of 3M DAI upfront and 20k GNO vested over 3 years allowing us to focus on Gnosis Chain.
Caulk: Lookup Arguments in Sublinear Time
International Association for Cryptologic Research (IACR) has presented a new position-hiding linkability for vector commitment schemes where one can prove in zero knowledge that one or m values that comprise commitment cm all belong to the vector of size N committed to in C. Their construction Caulk can be used for membership proofs and lookup arguments and outperforms all existing alternatives in prover time by orders of magnitude. Vitalik Buterin has explained mathematics behind this in his tweet.
Uniswap's Lifetime Cumulative Trading Volume exceeds $1 Trillion.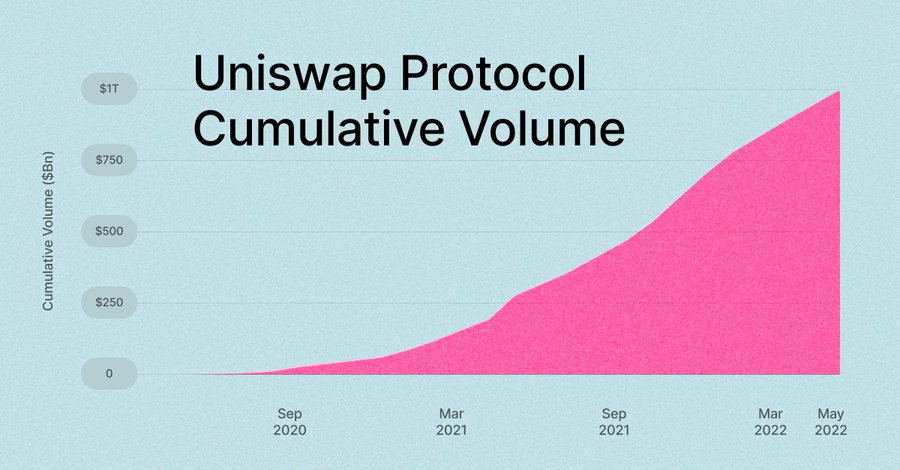 Optimism OP Airdrop #1 Sybil Attacked
Optimism Team has announced that they have removed an additional 17K Sybil Addresses and recovered over 14 million OP. All of the OP recovered will be redistributed proportionally to other recipients of Airdrop #1. Team is extremely careful with the filtering they have applied to remove sybils accounts. Here is the link to list of removed addresses.
Disclaimer: The information contained on this web page is for education purposes only. Readers are suggested to conduct their own research, review, analyze and verify the content before relying on them.
To publish press releases, project updates and guest posts with us, please email at contact@etherworld.co.
Subscribe to EtherWorld YouTube channel for ELI5 content.
Support us at Gitcoin
You've something to share with the blockchain community, join us on Discord!
---
---