TL;DR
Dappland by Argent
Argent team has announced dappland, i.e., a platform to find and explore leading dapps across the StarkNet ecosystem. Readers can find team information, security audits, token information, etc., and more about their favourite dapps.
Nethermind Team Working on ProtoDankSharding
Nethermind Team has started working on ProtoDankSharding. Here is the link to EIP-4844 Readiness Checklist. Readers can also follow developers' discussion in the ETH R&D Discord Channel.
#TheMerge was very successful. It's time for even more fun in @nethermindeth
Mission #ProtoDanksharding launched! 🚀

— DanielC (@_D4nie1_) October 1, 2022
Besu Release 22.7.5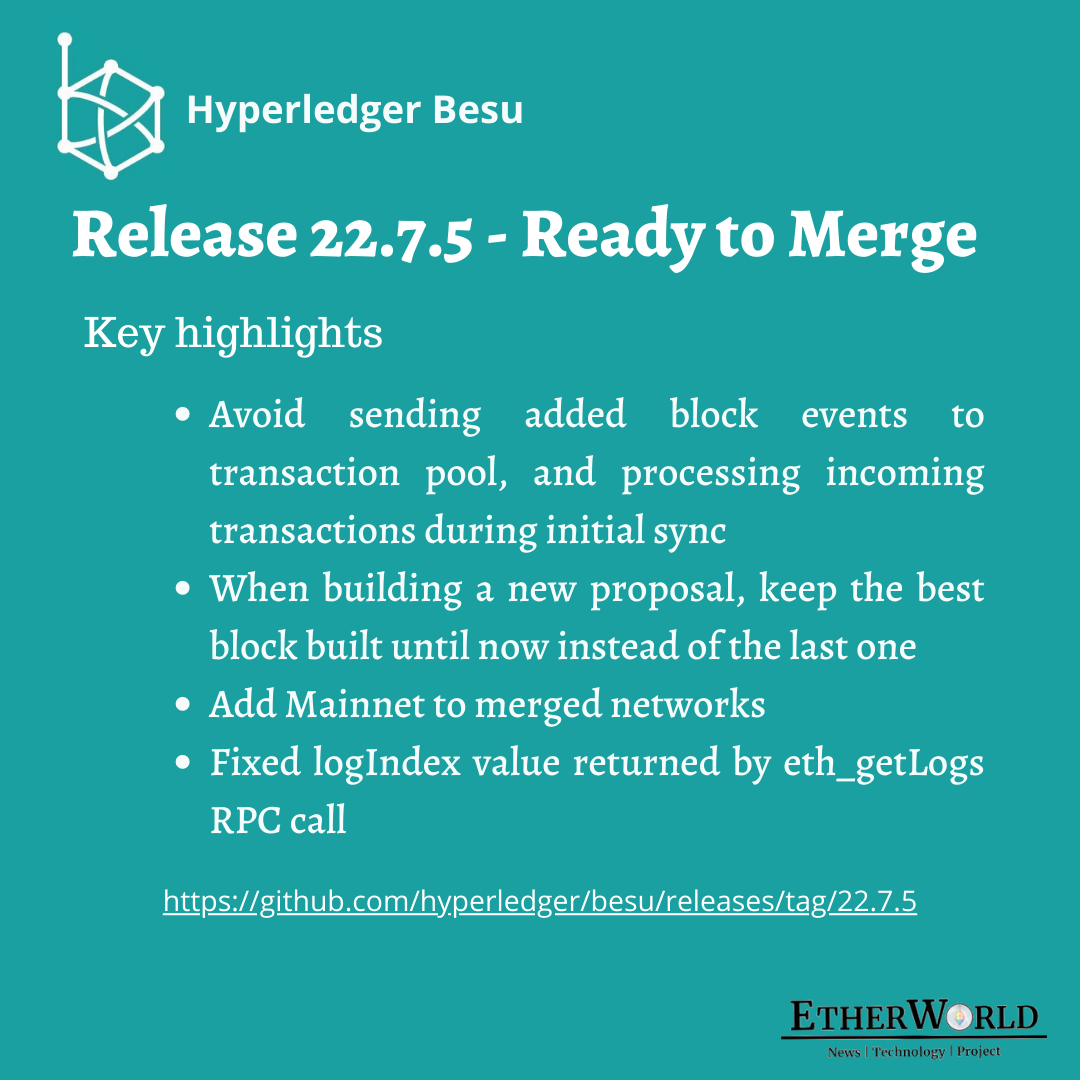 Message Logs Available on StarkScan
StarkScan,i.e., next-generation Starknet Block Explorer, has now allowed showing message logs in the Messages tab.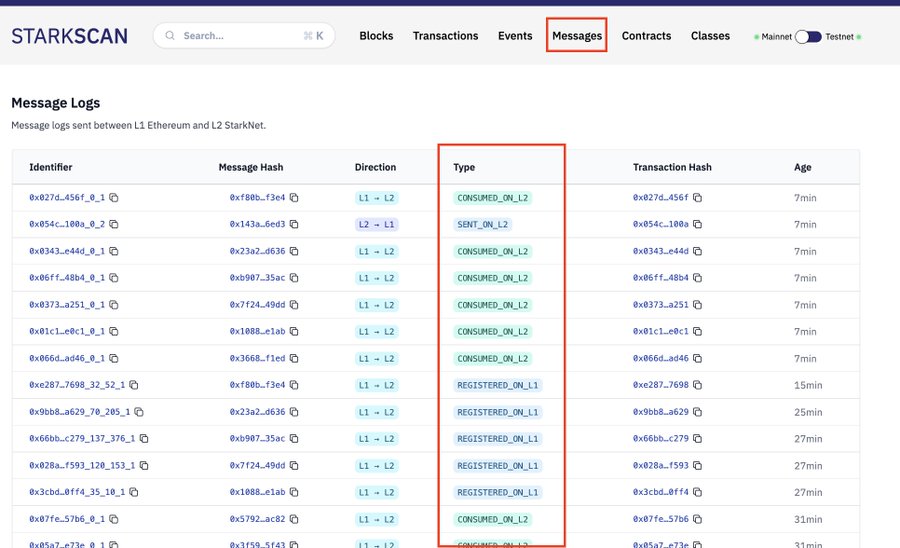 EIP-5744: Latent Fungible Token
Ethereum Developers have announced they are working on a new EIP, i.e., EIP-5744: Latent Fungible Token. The following standard is an extension of EIP-20 that enables tokens to become fungible after some initial non-fungible period. Once minted, tokens are non-fungible until they reach maturity. At maturity, they become fungible and can be transferred, traded, and used in any way a standard EIP-20 token can.
Read more
Read more about Ethereum in previous Bulletins - Ethereum Bulletin
Related Videos
Related Articles
______________________________________________________________________
Disclaimer: The information contained on this web page is for education purposes only. Readers are suggested to conduct their own research, review, analyze and verify the content before relying on them.
To publish press releases, project updates and guest posts with us, please email at contact@etherworld.co.
Subscribe to EtherWorld YouTube channel for ELI5 content.
Support us at Gitcoin
You've something to share with the blockchain community, join us on Discord!
---
---