TL;DR
Nethermind's 24h Merge Watch Party
Nethermind will be hosting a 24h Merge Watch Part where developers and analysts worldwide will offer their perspectives on latest Merge data, community reactions, and share personal reflections on this historic moment. They will share more details soon.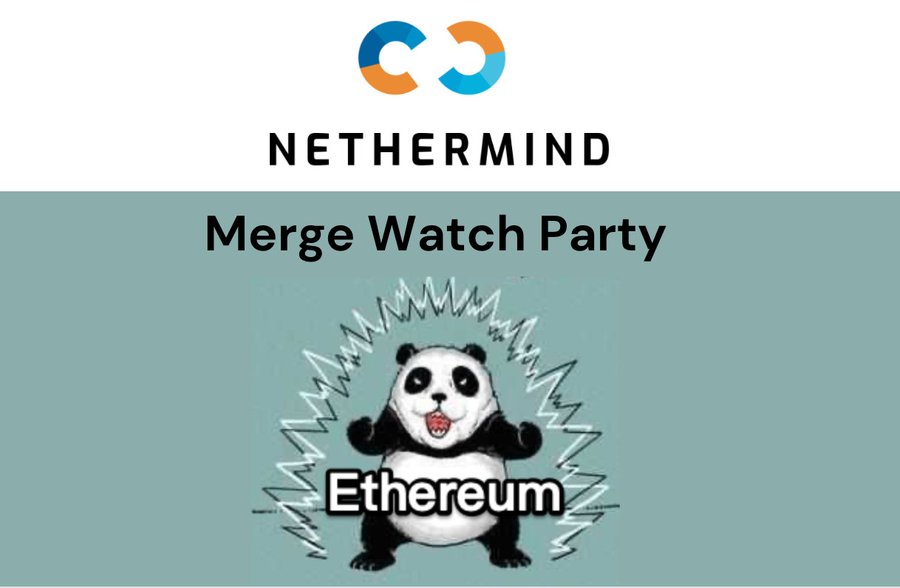 SSPC: Stupid Simple Payment Channels
SSPC: Stupid Simple Payment Channels, i.e., a Payment Channel library that aims to be as easy to include in existing implementations as possible. This library is created by MariusVanDerWijden. The project currently supplies a golang API that can be used by the golang application to start using Payment Channels. The API is designed to be as simple as possible. The folder cmd/gopay contains a small sample project that should show the usage of the golang API. It showcases a full node implementation that can be used between two peers to send funds between each other.
Nethermind Release v1.14.1
@nethermindeth Release v1.14.1 pic.twitter.com/jaeFHpOmQ8

— EtherWorld (@ether_world) September 7, 2022
Final Merge Community Call #7
Zoom Link: https://ethereumfoundation.zoom.us/j/88654262834?pwd=K1VtcElFU0hKL2szQXF4RmF4VVA4Zz09
Here are some key points which developer will discuss:
Bellatrix Updates
TTD estimation at bordel.wtf
Post-Merge Testnets
Block Times go from ~13s to exactly 12s.
Setting Fee Recipient
Client Diversity
Ethereum Core Devs Meeting #147 on September 15
Here are some key points our readers should remember about this call:
Here is the link to the Highlights of the last All Core Dev meeting #146.
Related Articles
______________________________________________________________________
Disclaimer: The information contained on this web page is for education purposes only. Readers are suggested to conduct their own research, review, analyze and verify the content before relying on them.
To publish press releases, project updates and guest posts with us, please email at contact@etherworld.co.
Subscribe to EtherWorld YouTube channel for ELI5 content.
Support us at Gitcoin
You've something to share with the blockchain community, join us on Discord!
---
---