TL;DR
Last 24 hours to Upgrade Recent Client Versions
All Ethereum Nodes should upgrade to recent client versions listed here before the Bellatrix fork. Bellatrix prepares the beacon chain for The Merge. Here is our complete guide on What do Bellatrix, Paris & TTD mean in Ethereum Merge Upgrade?.
Checkpointz: Beacon Chain Checkpoint Sync Provider
Checkpointz simplifies the process of running an Ethereum Beacon Chain checkpoint sync endpoint. Here are some of its features:
It reduces the operational burden of providing a full checkpoint sync endpoint.
Web UI for users to cross-reference against.
Light mode for home stakers.
Extensive Prometheus metrics.
DOS protection.
Here is the link to its official GitHub Repository.
⚠️ Checkpointz is still in heavy development. Use with caution. Using a beacon node attached to a validator is currently not recommended.
ProtocolGuild Awarded 500 ETH by MolochDAO
MolochDAO is focused on funding Ethereum development in the name of Moloch, the God of Coordination. Protocol Guild is awarded 500 ETH, i.e., over 1/3 of their treasury. MolochDAO Members saw Protocol Guild as a natural successor to MolochDAO.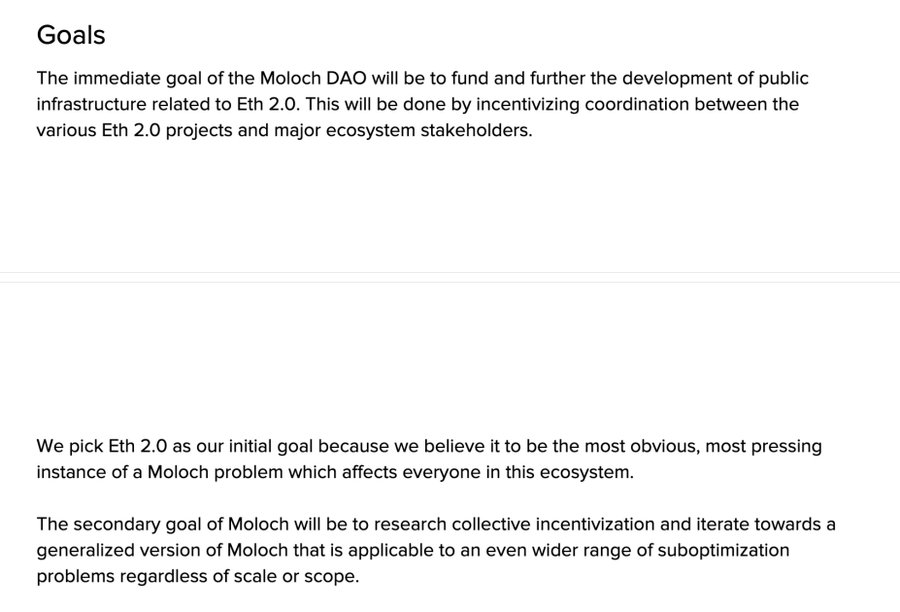 Beacon Chain Dashboard by Zachary Lingle
A new Beacon Chain Dashboard is developed by Zachary Lingle. Here is the live link. Here users can find complete information regarding:
Ethereum Staking Pools.
TTD Curve Prediction w.r.t 7/14/28 days.
HashRate Chart
Top Validators Over Time etc. & much more.
The Merge: Ethereum JS by Ethereum Cat Herders
Here is complete explanation on Ethereum JS by Gajinder Singh.
Read more
Read more about Ethereum in previous Bulletins - Ethereum Bulletin
Related Articles
______________________________________________________________________
Disclaimer: The information contained on this web page is for education purposes only. Readers are suggested to conduct their own research, review, analyze and verify the content before relying on them.
To publish press releases, project updates and guest posts with us, please email at contact@etherworld.co.
Subscribe to EtherWorld YouTube channel for ELI5 content.
Support us at Gitcoin
You've something to share with the blockchain community, join us on Discord!
---
---