TL;DR
Ethereum Core Devs Meeting #146 Scheduled Tomorrow
Here are some key points our readers should remember about this call:
Here is the link to the Highlights of the last All Core Dev meeting #145.
Mainnet Shadow Fork 12 Successful
Mainnet Shadow Fork 12 was successfully merged today. Developers have used latest versions written in the official Mainnet Merge Announcement. So far, Developers have found 0 issues. There are no missed proposals, and the attestation rate didn't change pre-post merge. Here is the link to the MSF 12 tracker. We have covered all insights & bugs in all shadow forks in this article: Ethereum Mainnet Shadow Forking: An Overview.
The Mainnet-Shadow-Fork-12 TDD has just hit. All Nethermind nodes smoothly passed through the transition.😀🐼#MSF12 #Ethereum pic.twitter.com/srcDSIxTmL

— Nethermind (@nethermindeth) August 31, 2022
Merge Monitoring Bot
Nethermind, in collaboration with Forta, has announced the deployment of two monitoring bots custom built for anyone to track milestones leading up to the Ethereum's The Merge upgrade. The first Merge bot tracks milestones in TTD and the second Merge bot will be triggered when a block's difficulty deviates too much from a moving average of the difficulty of past blocks.
LooksRare's Game Plan for TheMerge
LooksRare.org will go into maintenance mode shortly before The Merge occurs. The multi-sig currently operating the LooksRare protocol will update the Currency Manager so that WETH is no longer a supported currency. After the merge is completed, the multi-sig operators will confirm that the POW fork no longer uses ChainID 1. The multi-sig will update the Currency Manager on the POS chain to add WETH as a supported currency. LooksRare protocol will also not support ETH PoW forks.
Web3Africa's Speed Run Ethereum Bootcamp
Web3 Afrika exists to accelerate the education and opportunities of a new wave of builders and bring diversity into web3 conversations globally by fostering communities in Africa, Africans in the diaspora, and persons of African descent from across the world. In addition, they have announced Speed Run Ethereum Bootcamp in collaboration with Austin Griffith.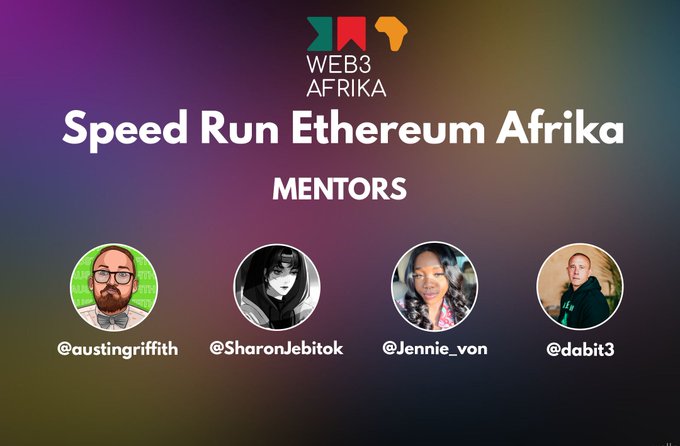 Read more
Read more about Ethereum in previous Bulletins - Ethereum Bulletin
Related Articles
______________________________________________________________________
Disclaimer: The information contained on this web page is for education purposes only. Readers are suggested to conduct their own research, review, analyze and verify the content before relying on them.
To publish press releases, project updates and guest posts with us, please email at contact@etherworld.co.
Subscribe to EtherWorld YouTube channel for ELI5 content.
Support us at Gitcoin
You've something to share with the blockchain community, join us on Discord!
---
---