TL;DR
Post NFTs on Facebook & Instagram
Users can now post their digital collectibles or NFTs on Facebook and Instagram. Although Meta is testing this feature with selected US creators and collectors to share NFTs that they have created or bought. The feature includes connecting a digital wallet, sharing digital collectibles, and automatically tagging the creator and collector. Additionally, no fees will be associated with posting or sharing a digital collectible on Instagram.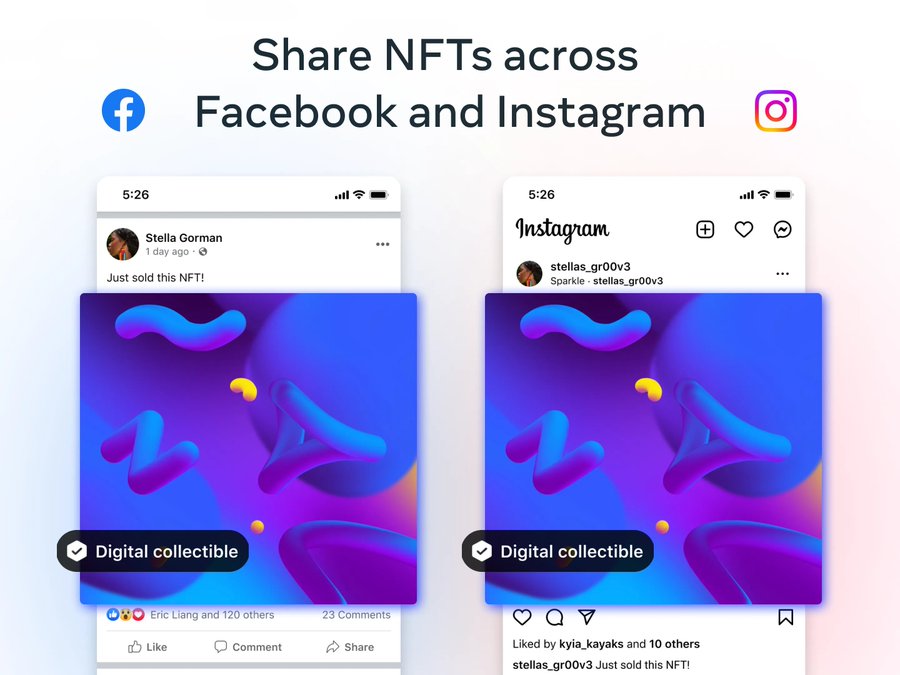 EIP Editing Office Hour
Ethereum Cat Herders have introduced EIP Editing Office Hour, which includes a Bi-weekly office hour organized with EIP Editors to support EIP Authors. So, if an EIP author is looking for support, join the first Office Hour on 🗓️Tuesday, September 06, 2022, at 15:00 UTC. Here is the link to know more.
EDCON 2022 Conclusion
That's all for #EthereumANewEra and #EDCON2022! 🥳🥳We'd like to express our deepest gratitude to @ethereum, @snzholding, Smart Token Labs (@AlphaWallet & @TokenScript), @ProjectGalaxyHQ, and all the support we've received from the Ethereum community! See you next year😊#UETH pic.twitter.com/ofxpfidTBv

— De University of Ethereum (@deUETH) August 29, 2022
Project Sunshine
Project Sunshine is a dashboard to measure the health of Ethereum's decentralization. This includes:
Consensus Client Diversity
Consensus Client Count
Execution Client Diversity
Execution Client Count
Non-Hosted Validator Marketshare
Geolocation Diversity
Staking Pool Diversity
Non-Pool Validator Marketshare
Staking Entity Diversity
The team is also planning to include Decentralized Stablecoin Marketshare & Stablecoin Diversity in the future. This project is developed by the Ξther αlpha team. Here is the link to its official GitHub Repository.
Merge Data Challenge Reminder
Help us analyze and communicate the mountain of data the Merge will produce. Join the Merge Data Challenge offering up to $30K USD top prizes for data visualizations, analyses and new tools.
📈
📊
🧪
Read more: https://t.co/ZUU3SEKHSb

— EF Ecosystem Support Program (@EF_ESP) August 26, 2022
Read more
Read more about Ethereum in previous Bulletins - Ethereum Bulletin
Related Articles
______________________________________________________________________
Disclaimer: The information contained on this web page is for education purposes only. Readers are suggested to conduct their own research, review, analyze and verify the content before relying on them.
To publish press releases, project updates and guest posts with us, please email at contact@etherworld.co.
Subscribe to EtherWorld YouTube channel for ELI5 content.
Support us at Gitcoin
You've something to share with the blockchain community, join us on Discord!
---
---