(Blockchain Weekly Recap)
News
World news
ConsenSys announced a collaboration with Abu Dhabi-based Halo Holdings and AMD to develop optimized datacenter solutions for emerging blockchain workloads through the creation of W3BCLOUD.
Tesla Stock on a Blockchain Offers Hint of Where Crypto's Headed.
Ethereum News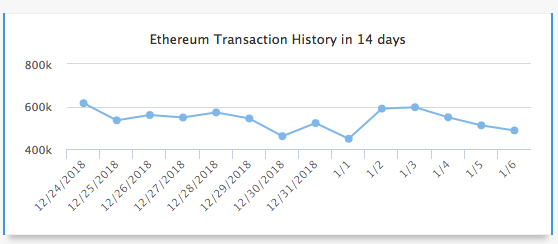 Other blockchain news
10 years of Bitcoin Genesis (Block #0 - Jan 3rd, 2009).
National Bank of Kuwait (NBK) direct remit using RippleNet's Blockchain technology. NBK Direct Remit is currently available for Jordan.
Cardano (ADA) has Become Particularly Visible on Japanese TVs
Technology
Ethereum node configuration modes cheat sheet

Serenity (Ethereum 2.0)

Ethereum 3.0 is underway!

Sharding
Projects
New Projects and Protocols
Project updates
Miscellaneous
Out of the league
Print, Video, Podcast & Interviews
"If we want crypto to get more adoption, it has to be by providing real value to people" - Vitalik at ETHSingapore.
Blockchain good reads
EtherWorld's collection of Good Read on Blockchain & Cryptocurrency
Wallets, Exchange, Trading & Mining
Create your free personal portfolio with Digital Asset Calculator
Hackathon, Conferences, Events & Developer programs (Event Calendar)
January 10 - February 7, 2018: 0x and Coinlist virtual hackathon
January 16, 2019: Constantinople hard fork at block 7080000
January 16-18, 2019: The North American Bitcoin Conference Miami, Florida.
January 29-30, 2019: AraCon — The Aragon Conference
February 7-8, 2019: M1 Asset Management 3.0 , Zug.
February 16-17, 2019: NEO DevCon 2019, Seattle
February 15-17, 2019: ETH Denver.
March 4, 2019: Ethereum Magicians (Paris)
March 5-7, 2019: Ethereum Community Conference (EthCC) 2019
March 8-10, 2019: ETHParis (ETHGlobal)
March 27, 2019: Infura Legacy keys Support will officially stop.
April 19-21, 2019: ETHCapetown, Cape Town, South Africa.
April 23-24, 2019: Blockchain Revolution Global at Toronto
May 10-11, 2019: ETHEREAL, NEW YORK
May 13-15, 2019: Consensus by Coindesk. Register here.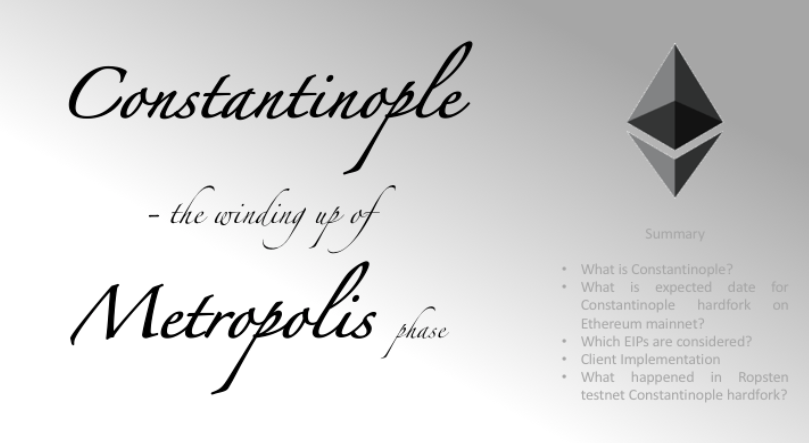 This newsletter is an effort to bring updates of blockchain world. Your support by Like, Share and Donation are much appreciated. Thank you!

____________________________________________________________________________________________________


Disclaimer: This is not an investment advice and should NOT be viewed as project endorsement by EtherWorld. Readers are suggested to do their research before investing into any project.

Follow us at Twitter, Facebook, Google+, Medium and Steemit.

____________________________________________________________________________________________________

---
---