While looking at transaction details of Bitcoin, you see a few other transactions than the one you made. For example on blockchain.info, you might have came across different type of Bitcoin transactions. Lets have look at them one by one. Before we take a look closely on each type, it's worth noting that Bitcoin transfer from one account to another follow Unspent Transaction Output (UTXO) model.
I will considering all the transactions form Block #529254
1)

This is the simplest form of bitcoin transaction. After you click on transaction id(713478ed0885d2699d289a296c0e12e82f98d1d0c101ff5be0254682191f8acd) , it will take you to the transaction details .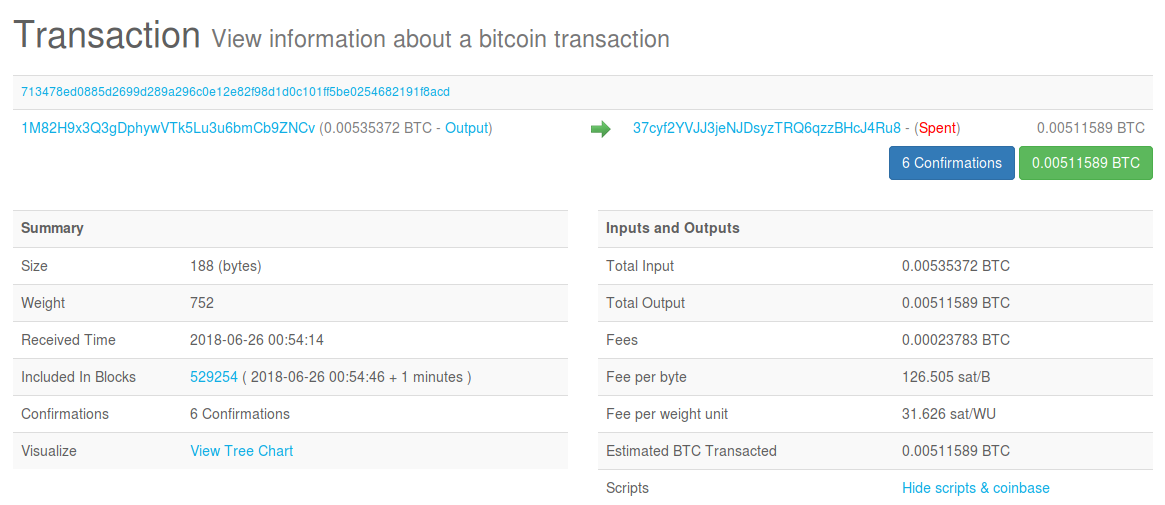 Transaction is processed transferring Bitcoin form account "1M82H9x3Q3gDphywVTk5Lu3u6bmCb9ZNCv" to "37cyf2YVJJ3jeNJDsyzTRQ6qzzBHcJ4Ru8". This a very simple transaction in which Bitcoin is transferred for one account to another.
2)

Click on transaction id(d6a12d2f93b9293f9bbefcbabd86b6ada16b6b918d0d86ef5248a87492cc0940) to take you to details page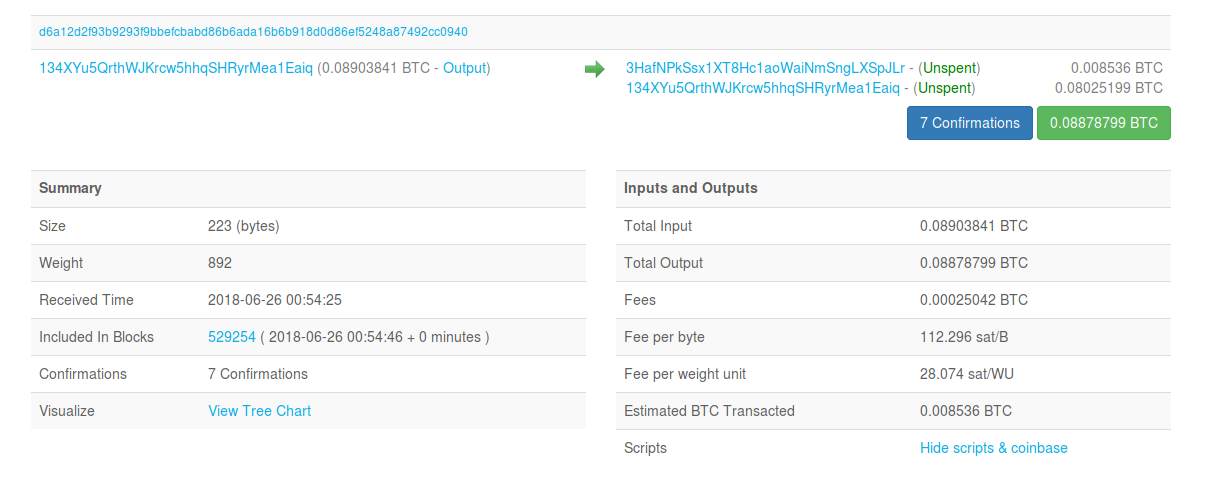 This a very common scenario , Bitcoin is send from one account to another and balance is committed to sender account.
3)

Click on transaction id(ae469e3041ea5b1a563694f139ac8fa0ee68d7f192c6f455d1c04a9b00e8ddf6) to take you to details page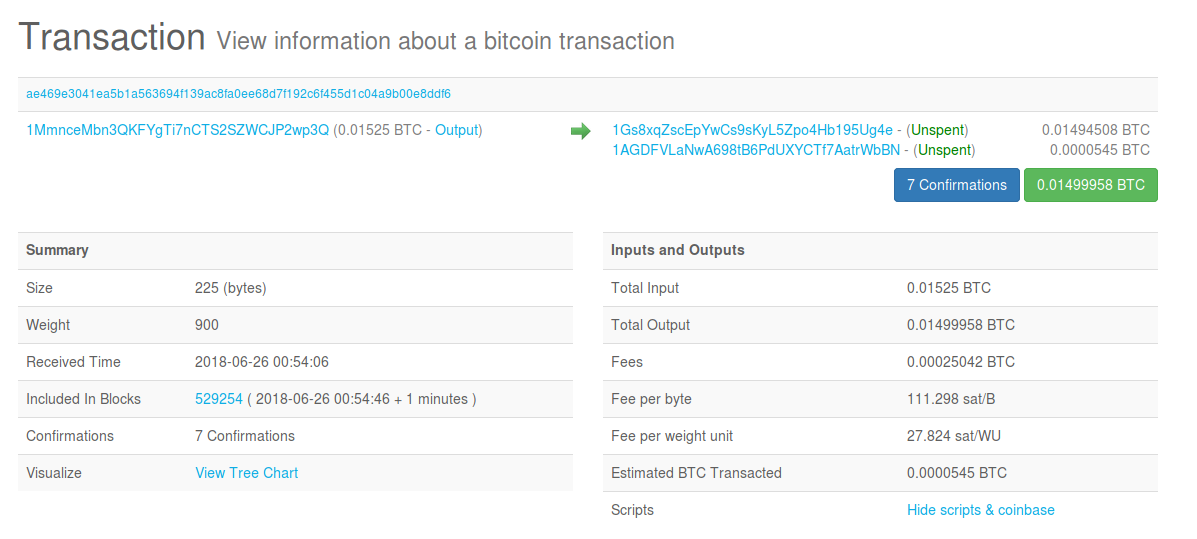 In this transaction Bitcoin is send from account "1MmnceMbn3QKFYgTi7nCTS2SZWCJP2wp3Q" to "1Gs8xqZscEpYwCs9sKyL5Zpo4Hb195Ug4e" and "1AGDFVLaNwA698tB6PdUXYCTf7AatrWbBN". One of these output account can be a change account. Only sender can know if one these a change account or not.
4)

Click on transaction id(935b64a02e9ed9117a5f6be99760a16dbe35f659da909a8d532b17677cc3d4f7) to take you to details page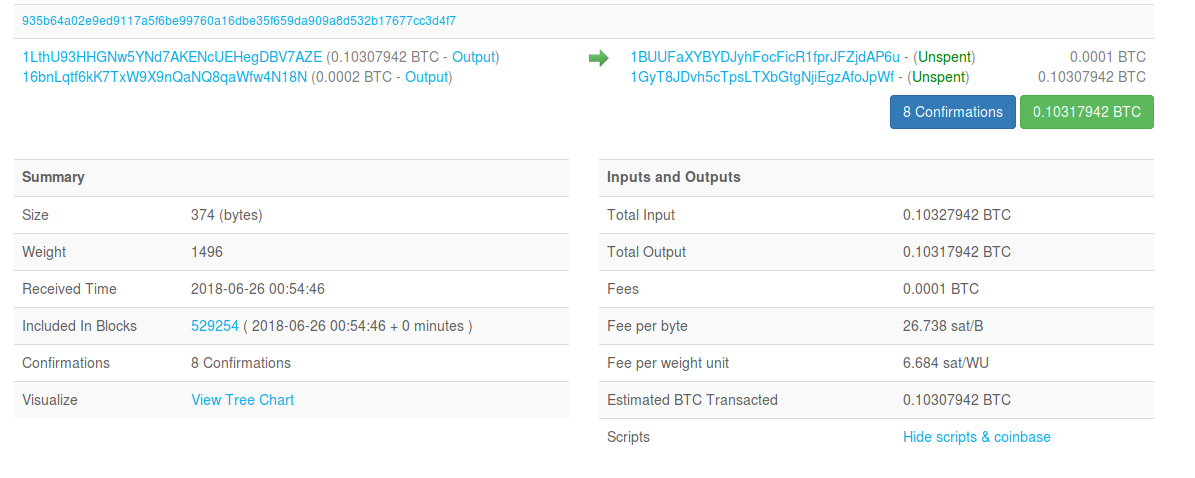 This transaction is processed by taking Bitcoin from two input accounts "1LthU93HHGNw5YNd7AKENcUEHegDBV7AZE" and "16bnLqtf6kK7TxW9X9nQaNQ8qaWfw4N18N" and sending it to two output accounts "1BUUFaXYBYDJyhFocFicR1fprJFZjdAP6u" and "1GyT8JDvh5cTpsLTXbGtgNjiEgzAfoJpWf"

Also Read: All about Bitcoin for beginners


____________________________________________________________________________________________________


Disclaimer: This is not an investment advice and should NOT be viewed as project endorsement by EtherWorld. Readers are suggested to do their research before investing into any project.

Follow us at Twitter, Facebook, Google+, Medium and Steemit.

____________________________________________________________________________________________________

---
---