Facebook has update the ads policy to allow placing some ads related to cryptocurrency on the Facebook. According to the latest policy update by Facebook, starting June 26, Facbook will allow ads that promote cryptocurrency and related content from pre-approved advertisers. But will continue to prohibit ads that promote binary options and initial coin offerings.
In the begining of the year 2018, Mark Zuckerberg, CEO, Facebook indicated the possibility of Facebook adopting blockchain. He said,
"One of the most interesting questions in technology right now is about centralization vs decentralization. Many people now believe technology only centralizes power rather than decentralizes it. There are important counter-trends to this --like encryption and cryptocurrency -- that take power from centralized systems and put it back into people's hands. But they come with the risk of being harder to control. I'm interested to go deeper and study the positive and negative aspects of these technologies, and how best to use them in our services."
Being excited, crypto community aslo speculated a cryptocurrency soon to be introduced by Facebook. Change in ads policy published in late January however didn't support the theory. Facebook placing ban on all sort of ads related to cryptocurrency was a bummer. The announcement stated prohibiting ads that promote financial products and services that are frequently associated with misleading or deceptive promotional practices, such as binary options, initial coin offerings and cryptocurrency.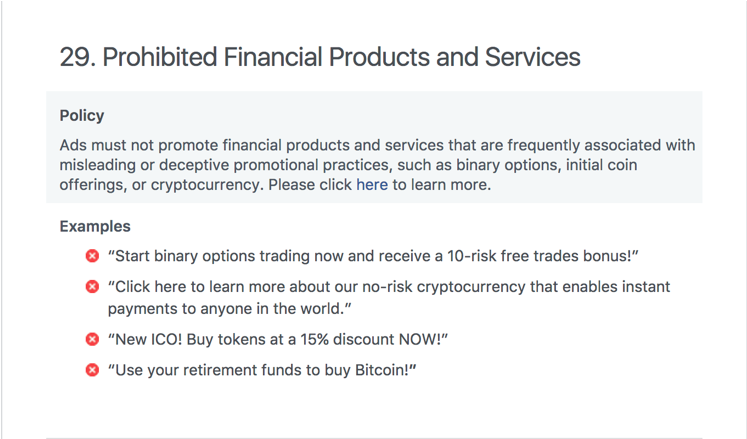 Revisiting the Financial Products and Services Policy allows some ads while also working to ensure that they're safe. In order to avoid misleading or deceptive promotional practices, ads for cryptocurrency products and services has to be assessed for elligibility.
"Any advertisers wanting to run ads must submit an application to help us assess their eligibility — including any licenses they have obtained, whether they are traded on a public stock exchange, and other relevant public background on their business."
However, Initial Coin Offering (ICO), a popular way for fundraing in crypto world, may have to wait for a while to be back on Facebook ads.
Also Read: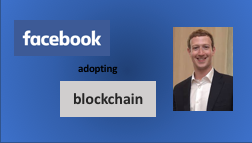 ____________________________________________________________________________________________________


Disclaimer: This is not an investment advice and should NOT be viewed as project endorsement by EtherWorld. Readers are suggested to do their research before investing into any project.

Follow us at Twitter, Facebook, Google+, Medium and Steemit.

____________________________________________________________________________________________________

---
---