TL;DR
UniStark: UniSwap x Starknet
Uniswap is now Warp'ed to StarkNet. Developers have successfully transpiled and compiled Uniswap v3. Developers are now finishing a hardhat plugin that allows them to run all their Solidity hardhat tests on the transpiled Cairo. Here is the complete analysis by Nethermind Team.
Ethereum Transaction Viewer Updates
Paradigm Researcher samczsun has created a Ethereum Transaction Viewer tool. Here is quick recap of all the new updates:
UI Updated by haruxe
Transaction Info & Decoded Actions
Decodes Revert Reasons
Shows Token Prices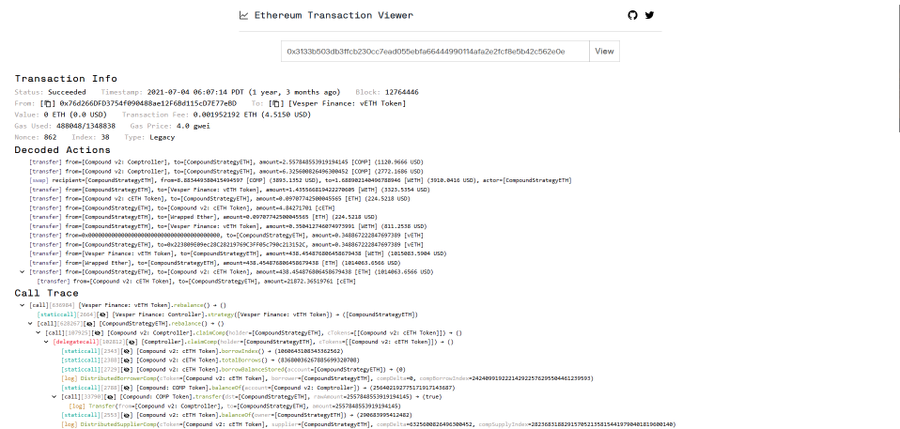 ETH Deflationary
Here is a screenshot from ultrasound.money. Here is a complete article An Overview of Ultrasound Money by EW Team.

Besu Release 22.7.6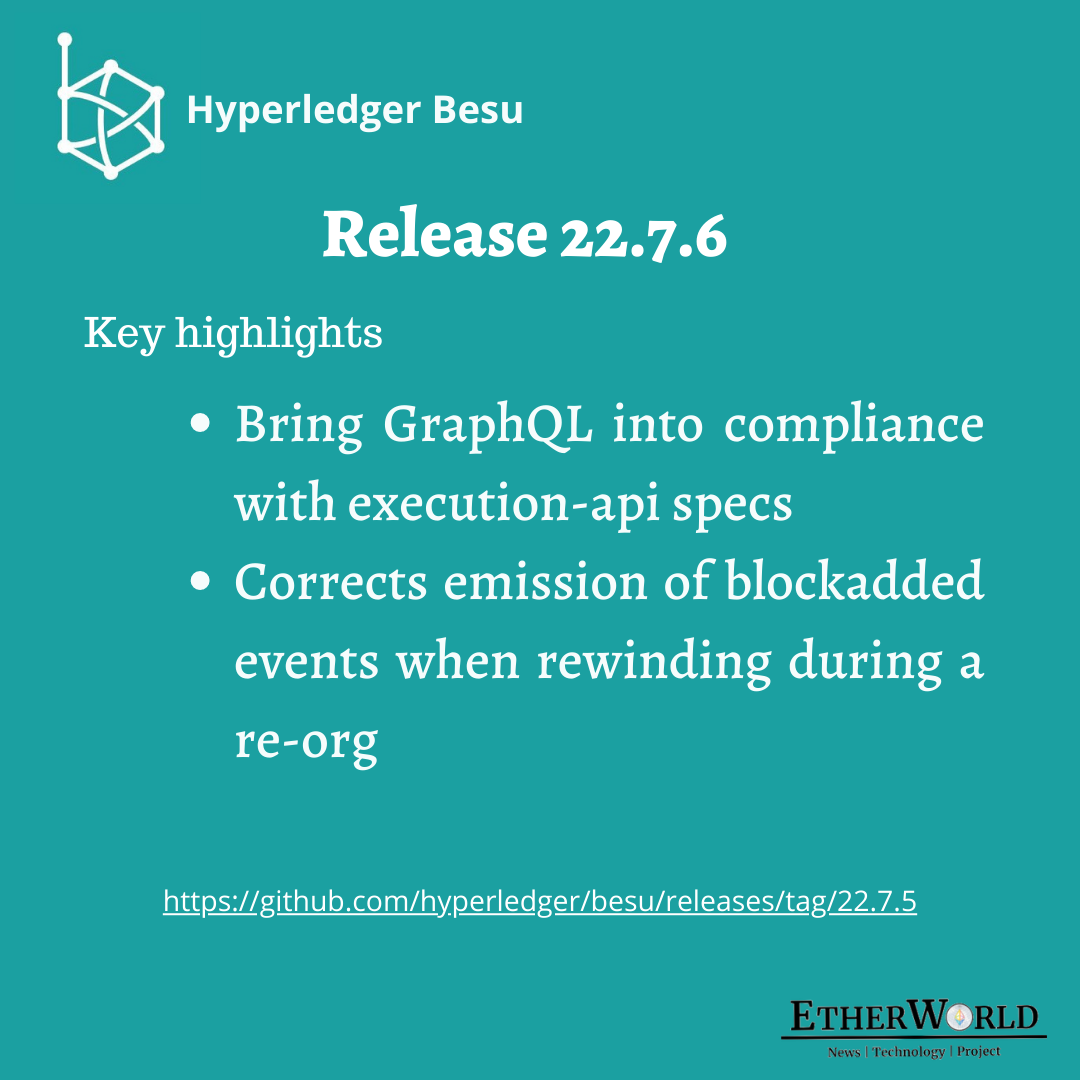 Devcon Week Starts Today
Devcon is an intensive introduction for new Ethereum explorers, a global family reunion for those already a part of our ecosystem, and a source of energy and creativity for all. Here is the complete The Devcon VI Manual by Ethereum Foundation.
Read more
Read more about Ethereum in previous Bulletins - Ethereum Bulletin
Related Videos
Related Articles
______________________________________________________________________
Disclaimer: The information contained on this web page is for education purposes only. Readers are suggested to conduct their own research, review, analyze and verify the content before relying on them.
To publish press releases, project updates and guest posts with us, please email at contact@etherworld.co.
Subscribe to EtherWorld YouTube channel for ELI5 content.
Support us at Gitcoin
You've something to share with the blockchain community, join us on Discord!
---
---