Banking giant JP Morgan announced that for the first time JPM coin is ready for commercial use. As per the reports the digital coin is being used by a major transactional tech firm for cross- border  payment, although the name of the firm is kept secret. Bank's global head of wholesale payments, Taki Georgakopoulos said that they launched Onyx because they believed that the world is shifting to a period of commercialization of those technologies that possess potential to turn into real- business.
JPM built on Ethereum backed Quorum
JPM is dollar- backed digital coin introduced by JPMorgan Chase, announced in February 2019 as an institution-to-institution service and runs on Quorum, a private version of Ethereum also developed by the bank with ConsenSys. Although ConsenSys had acquired the Quorum in August 2020. Quorum is an open-source protocol that enables investors to leverage Ethereum for their high-value blockchain applications.
JPM Coin to be used for settling cross- border transactions
[![Screenshot-2020-10-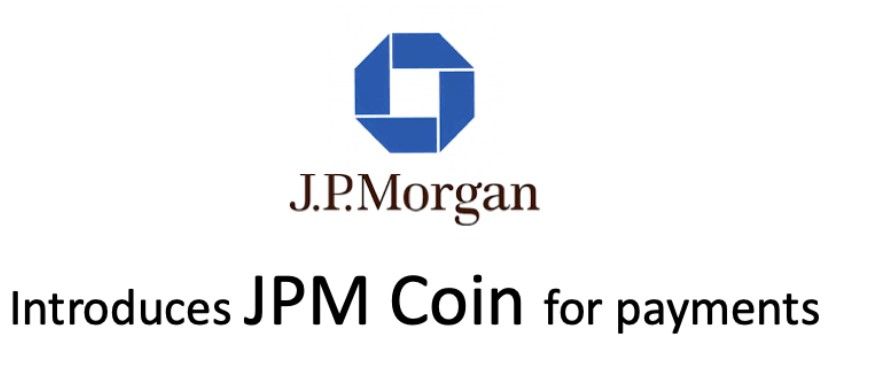 co/2019/02/14/jp-morgan-introduces-jpm-coin-for-payments/)
JPMorgan has developed a new blockchain unit in 2019 and named it Onyx also known as JPM Coin to be used for the bank. It said that it would use Onyx to settle cross- border payments in a faster and cheaper manner as redundancies are removed. Umar Farooq will be leading this project as Chief Executive Officer (CEO) with 100 staffers initially.
Skepticism followed by optimism for blockchain adoption
JP Morgan is the largest bank of U.S by asset has been waging war of words with cryptocurrency for years. This skeptic relationship between the bank and crypto-world appeared to soften after the bank announced to release its own answer to cryptocurrency. By 2018, JP Morgan makes the case for blockchain's use in legacy business and asset management, which includes the bank's take on blockchain's adoption timeline. It launched JPM coin last year that aimed at speeding up and reducing the costs of global payments.
Efforts made by other banks to institutionalize crypto trade
Cryptocurrencies have changed the way people conduct financial transactions globally due to its financial uptake. JP Morgan was the first established banking brand to launch a cryptocurrency – the JPM Coin. Revolut in 2017 brought the idea of completing transactions using cryptocurrencies. It allowed some of its users to trade in currencies such as Bitcoin, Litecoin and Ether. Ripple is considered to be pioneer for using crypto for cross border payments. However, it being a blockchain is always been a topic of debate. Anoth US based bank - PNC joins RippleNet for cross-border payments in 2018. In 2019, German blockchain-based banking startup Bitwala announced the launch of its smartphone app for blockchain banking on iOS and Android in over 30 European countries.

Singapore's central bank announced implementing blockchain for inter-bank payments bank in 2017. Most recently, Singapore's biggest bank DBS announced that it is launching a digital currency exchange allowing both institutional and retail customers to trade cryptocurrencies- bitcoin, Ether, Ripple, and Bitcoin Cash, against multiple fiats. It can raise the inflow of  digital currencies into private markets.

This makes JP Morgan the first bank in  US to issue a blockchain-based digital coin that represent U.S. dollar. This also makes Ethereum a preferred choice over other crypto platforms. Large financial institutions are inclining towards Ethereum blockchain to tokenize fiat currency. The payment flow of JPM coin represents several of Ethereum's core benefits for banking industry.
Image Source: Unsplash
________________________________________________________
Disclaimer: The information contained on this web page does not constitute financial advice or a solicitation to buy or sell any cryptocurrency contract or securities of any type. Trading is a high-risk activity. Readers are suggested to conduct own research, review, analyze and verify the content before relying on them.
To publish press releases, project updates and guest posts with us, please email at contact@etherworld.co.
You've something to share with the blockchain commuity, join us on Discord!
Follow us at Twitter, Facebook, LinkedIn, Medium and Instagram.
---
---