Blockchain act as a backbone for IoT devices, providing much-needed security and transparency for the processes happening in an IoT ecosystem. By 2019, IDC predicted that 20% of IoT deployments would have Blockchain integrated.
But why do IoT devices need Blockchain in the first place?
It is because Blockchain enables a reliable, robust, and decentralized environment to all IoT devices, applications, and platforms. IoT itself cannot offer 100% data security. Blockchain can be the solution for this drawback. It could remove centralized infrastructure and enable a system that cannot be hacked by cyber-criminals.
Some of the real-life examples of applications that combine Blockchain and IoT are listed below.
Disruptive Use-cases of Blockchain for IoT
Banking industry
Transactions can be carried out safely and securely if Blockchain development technology is combined with IoT. The security concerns with e-transactions and cross-border transactions can be taken care of by Blockchain. In a Blockchain ecosystem, the transaction details will be visible only to the concerned authorities, and hence can be handled safely.
In partnership with Wells Fargo and Brighann Cotton, the Commonwealth Bank of Australia recently performed the first interbank trade transaction combining Blockchain technology, smart contracts, and IoT.
34 banks (and probably 22 additional banks) across the world would participate in the Blockchain Project by SWIFT aimed at bank-to-bank transfers. Many other banks and financial institutes, such as HSBC and Deutsche Bank are developing Proof of Concept (POC) for IoT and Blockchain use-cases.
Jewelry Industry
Ensuring transparency in the supply chain is a major concern in the Jewellery industry. This industry involves many stakeholders in a global supply chain network such as raw material providers, employees, customers, and brokers. Hence, having the visibility of the product and its whereabouts is difficult. The project can get delayed for months, and there is always a risk of receiving the counterfeit product. The invoices, accounts, and billing are even more complicated in such supply chains.
Companies which involve multiple stakeholders are implementing IoT to avoid delivery delays. This helps in reliability and tracking of the shipment process. IoT can offer motion sensors, GPS to track the shipment. Currently, the De Beers group has implemented Blockchain for quality monitoring of diamonds.
Food Supply Chain
The Food industry is another area where the supply chain plays a key role. The farm-to-table process is a bit trickier in its own aspect. The delivery time of the catering services or the raw material supply to the restaurants can hinder operations if there is no proper tracking mechanism in place.
IoT can play a crucial role in solving this complicated issue. The Blockchain technology can provide Food businesses with a secure, shared ledger visible to all the authenticated stakeholders that can be used to store and track data. The tracking information can be sent to the concerned staffs directly utilizing IoT devices. The trans-shipment and the cross-border transactions can be done in a more secure manner using IoT and Blockchain.
IBM and Walmart have discussed partnerships in China to create a Blockchain project for food safety monitoring.
Automation
Automotive industries are developing smart vehicles using IoT-enabled sensors. With automation at its peak, the Automotive industry has taken a step forward into Blockchain and IoT. Smart transactions, autonomous cars, automated control of traffic, smart fuel payment and smart parking applications can be made possible with Blockchain and IoT. The crypto wallets and cryptocurrencies can also be used for the payments and quicker settlements.
Automated homes are also in trend. Smart IoT-enabled devices play a notable role in reducing our day-to-day tasks.
ADEPT is an example of a decentralized IoT System created by IBM and Samsung. In the proof of concept (POC), a smart washing machine was enabled to order supplies (washing powder) from the vendor and make payments.
Asset Management & Audit
The traditional processes of trade in asset management can be quite pocket-heavy. They are risky since cross-border transactions are more prone to cyber-attacks. The stakeholders such as broker, employee, settlement manager, custodian maintain a record of their own. This result in more errors and inefficiencies.
A unified Blockchain ledger can reduce errors significantly and provide security of data via encryption, removing the need for intermediaries.
Ernst & Young (E&Y) has acknowledged the importance of IoT and Blockchain in the digital supply chain. It has announced a suite of Blockchain audit technologies that help audit teams to perform an in-depth review of transactions on Blockchain. It will enable testing of Blockchain assets, liabilities, equity, and smart contracts for the companies that have Blockchain integrated into their processes.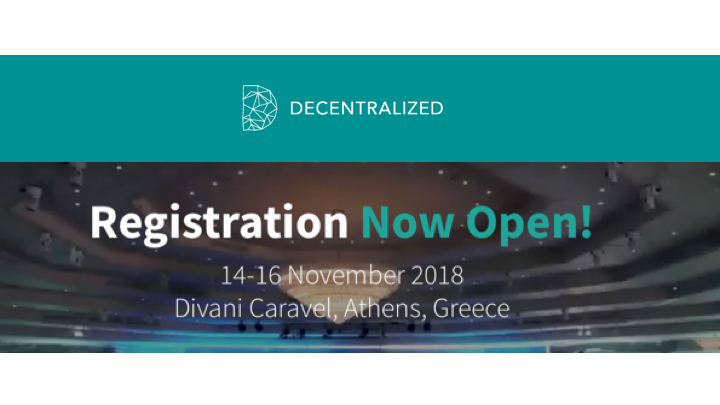 Conclusion
Blockchain is one of the most effective technologies that has evolved in recent times with practical use-cases. In combination with IoT, it can give birth to a variety of real-life applications that were impossible to implement before. In summary, Blockchain and IoT are the perfect companion and complement each other features. We would see more such real-life applications in the near future.
____________________________________________________________________________________________________
Disclaimer: This is a guest post by Harsh Arora. Content provide here should NOT be viewed as an endorsement or investment advice by EtherWorld. Readers are suggested to do their research before investing into any project.
One click Subscribe for EtherWorld's Blockchain Weekly Newsletter. Follow us at Twitter, Facebook, Google+, Medium and Steemit.
____________________________________________________________________________________________________
---
---