Be it the popular Bitcoin or Ethereum, seems that entire world is going crazy over cryptocurrency trade since last few months. Now the Bitcoin Cash, a split from sister currency Bitcoin, made a record high of more than $2500 against USD in last 24 hours according to WorldCoinIndex on November 12, 2017. It is showing every sign to cast its shadow on Bitcoin. According to analysts SegWit2x is responsible for this price intensification.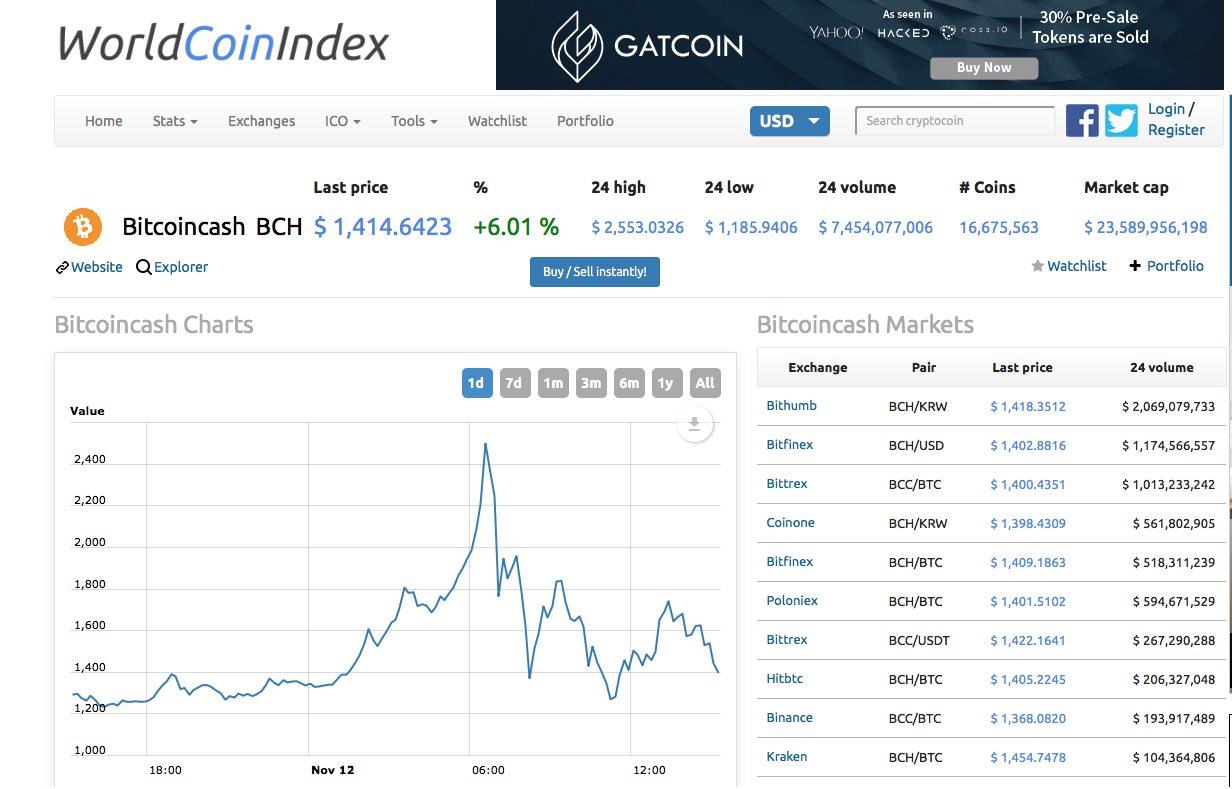 Why SegWit2x under obligation?
It took more than 3 years to bring miners together to reach required consensus for SegWit and then next phase was to increase block size with proposed SegWit 2x. But after the news of Bitcoin Segwit 2X suspension on November 8, the price of Bitcoin started to fall. Reason could be:
• Those who were looking for (1+1) currency to be obtained after the fork with SegWit 2X got disappointed and pulled out their money and invested in altcoins and price of most of other curriencies went up.
• Those who believed that SegWit was not the right path for them, decided to go along with the previous version of Bitcoin before SegWit, i.e, Bitcoin Cash and BCH went up like rocket.
Bitcoin Cash not only managed to attract investors but was also successful to catch attention of major cryptocurrency. Vitalik Buterin, co-founder of Ethereum, the second largest cryptocurrency (according to coinmarketcap ) congratulated with his tweet.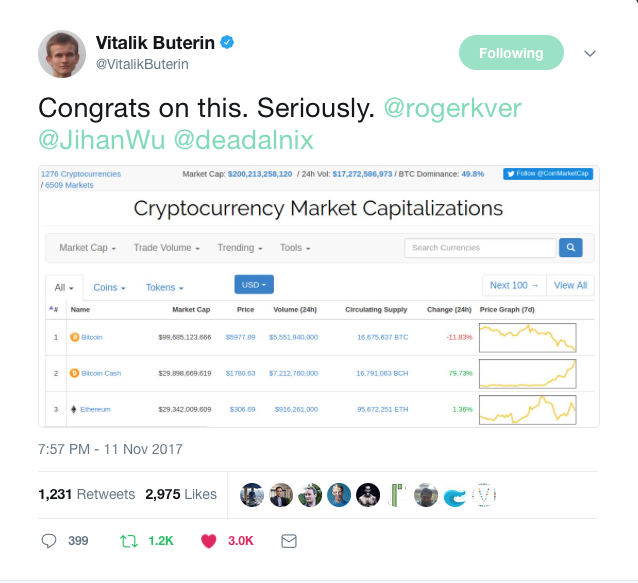 BCH managed to be in the second position by gaining more market capital than Ethereum for few hours. However, Ethereum is back on its position now and BCH holds the 3rd place.
Bitcoin Cash (BCH), officially born on August 1, 2017 with Bitcoin hardfork when Bitcoin decided to go ahead with SegWit but Bitcoin Cash stayed back to maintains the legacy of original Bitcoin code. Though, all past transactions on bitcoin cash's new blockchain are identical to bitcoin core's blockchain, future transactions and balances being totally independent from each other. Some investors may have found Bitcoin Cash more dynamic and convincing than Bitcoin.
Bitcoin, now almost eight years old, is struggling to cope with a recent surge in popularity that has seen its price jump from about $900 at the start of the year to over $7000 last week.
For more updates, technical blogs and general discussion on Blockchain Technology, please Subscribe and follow us at Twitter, Facebook and Medium. You can also reach us at contact@etherworld.co.
---
---