Basic Attention Token (BAT), introduced by Brave Software is the new currency for the digital advertising industry. It is introduced by the creator of JavaScript and the co-founder of Mozilla and Firefox, with a solid team. Project is supported by Founders Fund, Foundation Capital, Propel Venture Partners, Pantera Capital, DCG, Danhua Capital, Huiyin Blockchain Venture among others.
Basic Attention Token radically improves the efficiency of digital advertising by creating a new unit of exchange between publishers, advertisers and users. BAT, based on the Ethereum blockchain, pays publishers for their content and users for their attention, while providing advertisers with an honest return on their investment. The value of the token is based on user attention, which simply means a person's focused mental engagement.   White paper is made available for those who want to understand the concept in detail.
Basic Attention Token is an open source project based on Ethereum blockchain technology that is introducing a decentralized, transparent and efficient digital ad exchange
Brave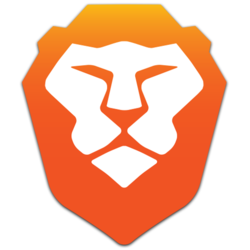 Brave is a free and open-source web browser based on the Chromium web browser and its Blink engine. It is developed by Brave Software which was founded on May 28, 2015, by Brendan Eich and Brian Bondy. Blink is a web browser engine developed (in April 2013) as part of the Chromium project by the Chromium Project with contributions from Google, Opera Software ASA, Adobe Systems, Intel, Samsung and others.
Brave was first announced by co-founder Brendan Eich on January 20, 2016, who is also the co-founder of the Mozilla Project and creator of JavaScript. It is designed to block website trackers and remove intrusive Internet advertisements. Brave aims to provide an alternative to the widely adopted system of providing free content to end users supported by advertising revenue that is employed by many content creators and publishers on the World Wide Web. It claims to improve online privacy by sharing less data with advertising customers.
Basic Attention Token (BAT) is heading towards one of the most discussed crowdsale in blockchain industry. The BAT crowdsale will begin on May 31st, 2017, at approximately 8 am PDT / 3 pm GMT / 11 pm CT-China and will close on 30. Jun 2017 or early if cap is reached. The token sale will start at a particular block number and they will share this when they deploy the smart contract to mainnet.
On May 22, 2017, they made some announcements related to the crowd sale. According to the post, "Since announcing the BAT crowdsale, we have received tremendous support and interest. Both public and private communications have expressed genuine concern that the entire investment amount may be taken up quickly by large investors, leaving insufficient opportunity for smaller investors. We discussed this internally. Our conclusion was that by raising the cap and increasing the number of tokens, we could offer a better chance for smaller investors to participate."
As per the new crowdsale details they are planning to raise ETH equivalent of $24 million with the token sale.
A cap of 1.5 billion tokens is targeted. The distribution at the cap level is as follows:
Tokens for crowdsale: 1 billion

User growth pool: 300 million

BAT Development: 200 million
How to Participate?
One can participate in BAT purchase using an existing Ethereum Wallet
Buyers based in China may use imToken. BAT offers it only as an option and are not recommending it over any other available method.
A few things to be aware of when participating in the token sale:
Do not send ETH before the starting blocknumber or the transaction will be rejected.

Only send Ether to the smart contract address specified on the basicattentiontoken.org website.

Ether sent after the close of sale will be rejected and refunded.
A version of the BAT crowdsale to the ropsten testnet is also published To facilitate the participation process in the crowdsale.
The testnet token link can be found at: https://basicattentiontoken.org/token/
Please do NOT use real ETH with the testnet. It will be lost and there is no way to recover it.
For more updates, technical blogs and general discussion on Ethereum and blockchain technology, please follow us @ether_world (Twitter), EtherWorld_co (reddit.com) and Ethereum Blockchain Technology (Facebook).
---
---