The most famous painting in the world; the Mona Lisa
releases as an NFT 26th February on ElmonX.
Press Release
London, United Kingdom, February 23, 2023, ElmonX, formerly Vtail, has sent shockwaves throughout the NFT Sector with the news of their impending release of the spectacular Mona Lisa NFT Collection, launching on Sunday, February 26th at 9 a.m. PT.
The Mona Lisa by Leonardo da Vinci is a true masterpiece of Renaissance art which continues to captivate audiences globally, renowned for its technical mastery, enigmatic smile, and timeless beauty. This is the first ever officially licensed Mona Lisa NFT as a premium digital artwork in 3D by ElmonX. Holders can view and interact with the NFT in Augmented Reality.
Their notable previous NFT releases include one of the most influential artists of this generation, Patrick Hughes.
In the Mona Lisa NFT collection, there are two different digital collectables:
The collectibles part of the Mona Lisa collection include:
Mona Lisa Original Edition: 330 NFTs
Mona Lisa Artist Proof Edition: 10 NFTs
Buyers can pay with Ethereum or credit card at https://elmonx.com/drops/
Physical artwork unlock for Artist Proof NFT owners:
Ownership of the Artist Proof edition unlocks a matching physical museum quality pictorial depth print. The print measures 77 x 53 cm, the same size as the original Mona Lisa. The physical AP print uses deep blacks, brilliant colours, striking contrasts, and perfect reproduction of detail.

Artist Proof editions physical and digital are individually numbered on the back of the Mona Lisa.
About Mona Lisa: The Mona Lisa is a half-length portrait painting created by the Italian Renaissance master Leonardo da Vinci. The subject of the painting is believed to be Lisa Gherardini, a wealthy Florentine woman. The painting measures 77 x 53 cm and is executed in oil on a poplar panel.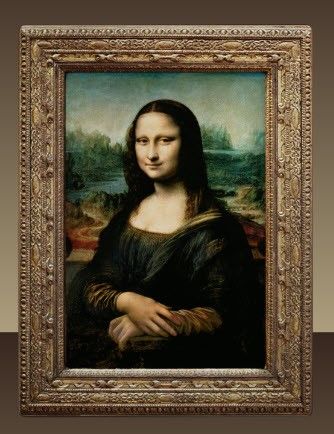 The Mona Lisa is famous for its enigmatic smile, which appears to change depending on the viewer's perspective. The subject's gaze is directed outwards, inviting the viewer into the painting, while the delicate modeling of her face and hands is offset by the rich folds of her dress and veil.
Leonardo's mastery of sfumato, a technique of blending colors to create a soft, hazy effect, is evident in the Mona Lisa. He used this technique to create a dreamlike atmosphere and to imbue the painting with a sense of depth and luminosity. The subtle use of light and shadow adds to the painting's realism and creates a sense of depth, making the Mona Lisa seem almost alive.
About ElmonX:
ElmonX, formerly Vtail, works seamlessly with an immutable, unhackable distributed database of digital assets. Decentralized and immutable blockchain systems allow product tracking to its origin, with traceability through every step of the supply chain. Collectors can use augmented reality to view and interact with the NFTs, with the ability to scale the asset to fit their surroundings.
The ElmonX mobile apps are launching in 2023 with a focus on licensed products, aiming to enrich the experience of collecting NFTs, specifically art through: digital products, animation, and experiences.
About Bridgeman Images:
ElmonX have partnered with Bridgeman Images with explicit permission to bring the Mona Lisa into the NFT world using an ultra hi-resolution image, with incredible detailing unseen to the naked eye. Bridgeman is the world's leading specialists in the distribution of art, cultural and historical images, and footage for reproduction with 50 years' experience providing images from the most prestigious museums, collections, and artists.
Mona Lisa NFT Launch Date: 26th February 2022 9am PT / 5pm UK time - Available at: https://elmonx.com/drops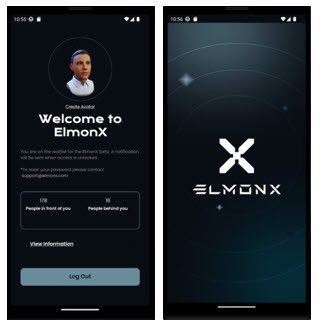 To stay up to date, follow ElmonX on social media: https://linktr.ee/elmonx
Media Contact:
ElmonX
Attn: Media Relations
London, UK
support@elmonx.com
______________________________________________________________________
Disclaimer: Content provided on this webpage is for information purposes only. EtherWorld.co does NOT provide any investment advise. Details provided on this page is based on a submission made as a Guest Post and is not verified by the editorial team. Readers are suggested to conduct own research and verify the content before relying on them.
To publish press releases, project updates and guest posts with us, please email at contact@etherworld.co.
Subscribe EtherWorld YouTube channel for easy digestable content.
You've something to share with the blockchain community, join us on Discord!
Follow us at Twitter, Facebook, LinkedIn, Medium and Instagram.
---
---