TL;DR
Nethermind's Proposal on Lido Passed!
Nethermind's Proposal to design a mechanism for a good validator set maintenance on Lido has passed the vote on Snapshot. This proposal is to fund Nethermind to deliver a Systematization of Knowledge for Decentralized Identities and Verifiable Credentials. During the project, a dedicated team will investigate what the state-of-the-art is and what solutions are used/planned to be used in practice, and how. The project is one of the steps toward allowing Lido to onboard new operators in a permissionless manner. The project will take 6 weeks, and its cost — 150 000 DAI — will be covered by Lido DAO.
EIP-5606: Multiverse NFTs
Here is a new PeePanEIP Video by Ethereum Cat Herders on EIP-5606: Multiverse NFTs. It defines a minimal interface to create a multiverse NFT standard for digital assets such as wearables and in-game items that, in turn, index the delegate NFTs on each platform where this asset exists. These platforms could be metaverses, play-to-earn games or NFT marketplaces. This proposal depends on and extends EIP-721 and EIP-1155. The standard also allows for the 'bundling' and 'unbundling' of these delegate NFTs within the multiverse NFT so holders can trade them individually or as a bundle.
Nimbus v22.10.1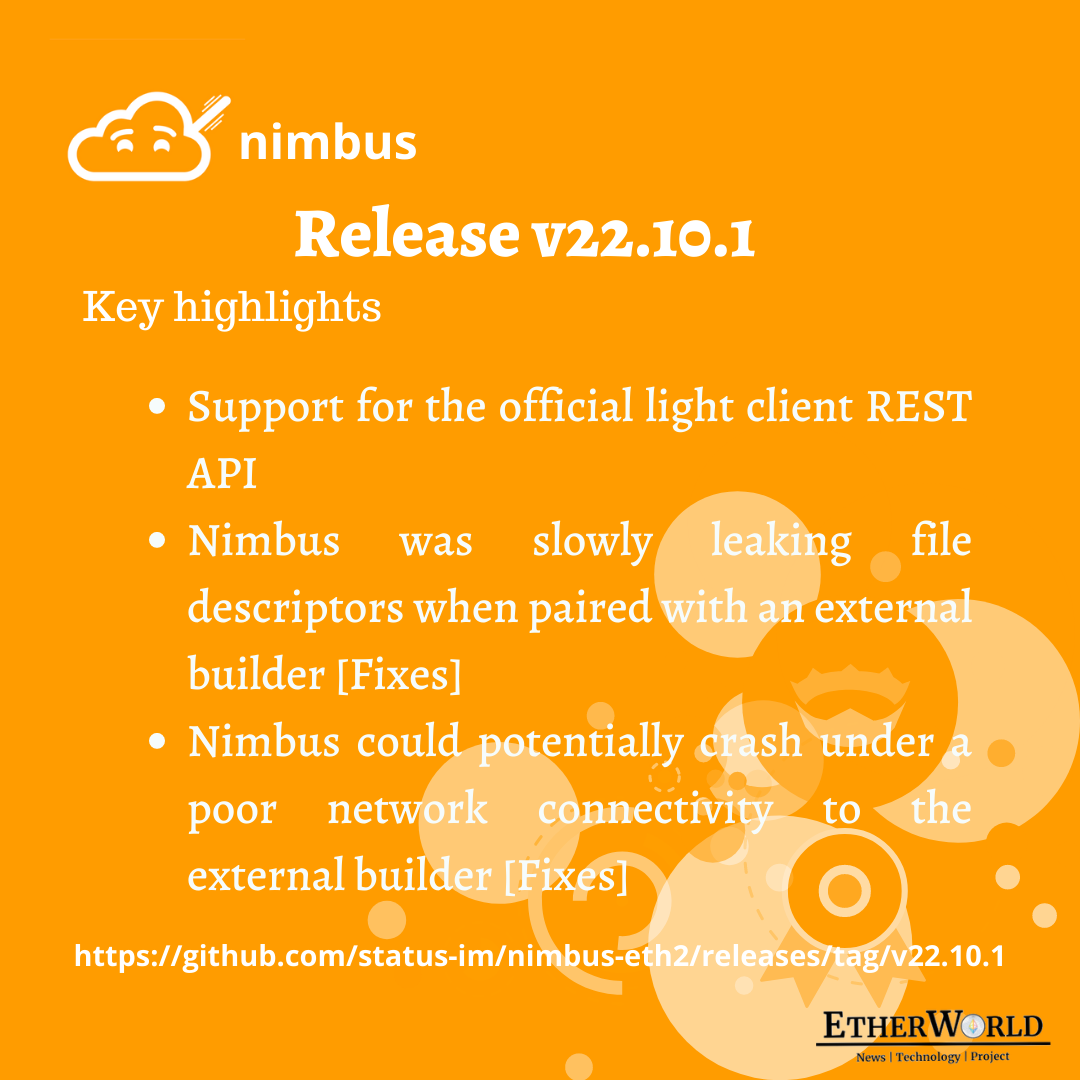 98.4% Reduction in ETH Issuance
Here is a screenshot from ultrasound.money. Here is a complete article An Overview of Ultrasound Money by EW Team.

Execution Rewards now Displayed on Beaconcha
Execution Rewards are now displayed on the validator page. Here are few key highlights of the latest update on Beaconcha:
Validator history is in GWEI instead of ETH
Daily income chart distinguishes EL & CL rewards
APR and Income does not respect the EL reward for now
Mobile App will include EL rewards soon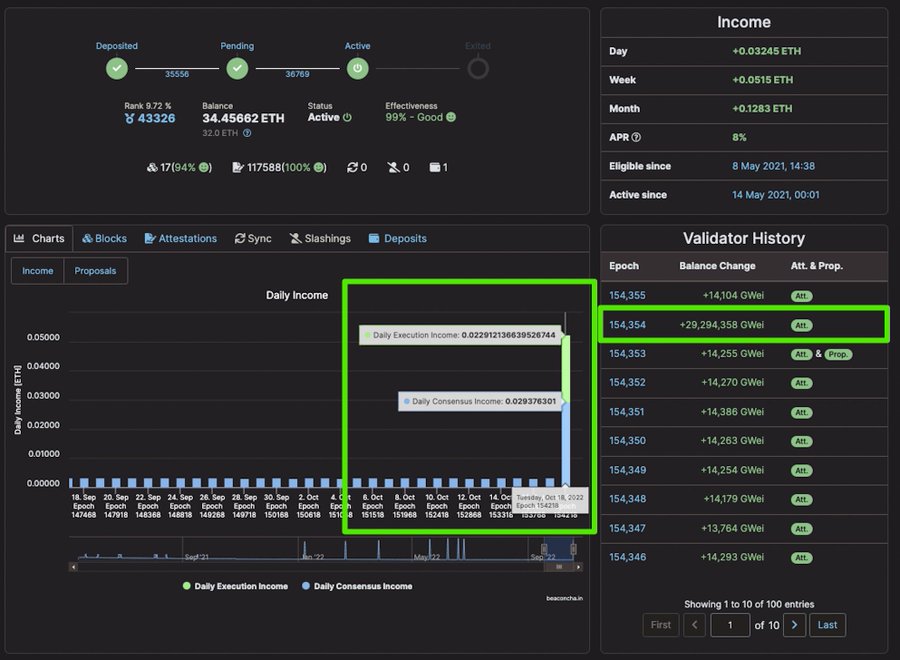 Read more
Read more about Ethereum in previous Bulletins - Ethereum Bulletin
Related Videos
Related Articles
______________________________________________________________________
Disclaimer: The information contained on this web page is for education purposes only. Readers are suggested to conduct their own research, review, analyze and verify the content before relying on them.
To publish press releases, project updates and guest posts with us, please email at contact@etherworld.co.
Subscribe to EtherWorld YouTube channel for ELI5 content.
Support us at Gitcoin
You've something to share with the blockchain community, join us on Discord!
---
---