TL;DR
Coinbase Supporting EIP-4844
With The Merge complete, the next big focus for Ethereum protocol development is The Surge.
In May of this year, Coinbase, OP Labs and the Ethereum Foundation began collaborating to specify, implement, and test EIP-4844. As part of this collaboration, Coinbase has dedicated significant engineering resources to the effort because we believe it will have an outsized positive impact on both our business and the broader ecosystem.
Nimbus Release 22.10.0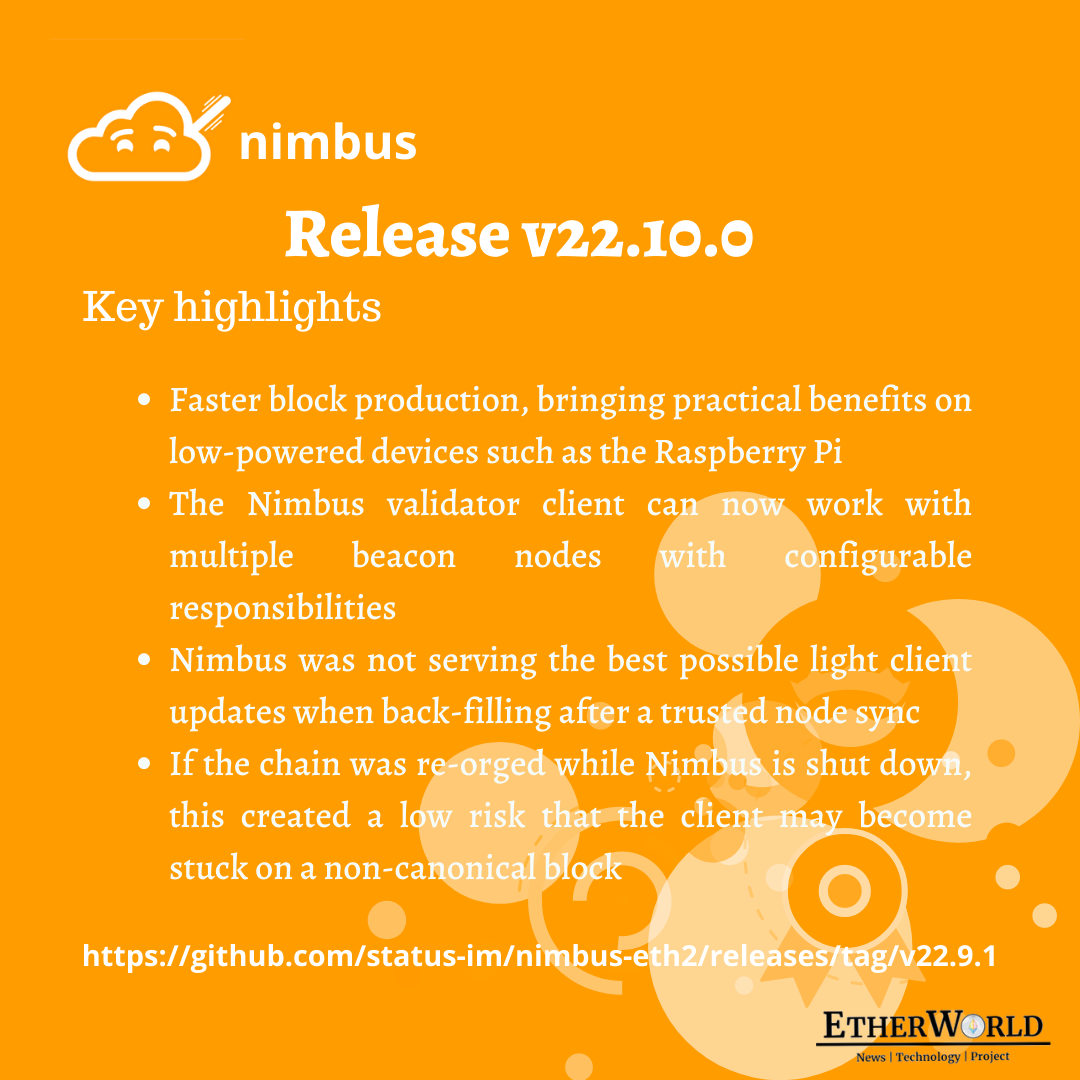 TWAMM Research: September 2022
0x70626a.eth is researching on TWAMM, i.e., a new type of AMM, that helps traders on Ethereum efficiently execute large orders. It works by breaking long-term orders into infinitely many infinitely small pieces and executing them against an embedded constant-product AMM smoothly over time. Here is the link to the current progress shared by 0x70626a.eth.
Schedule for Protocol Roadmap Session Live!
Fellowship of Ethereum Magicians have announced a rough schedule of Protocol Roadmap Session, i.e., happening on 11th October, 2022. Here is link if readers want to know more about this event.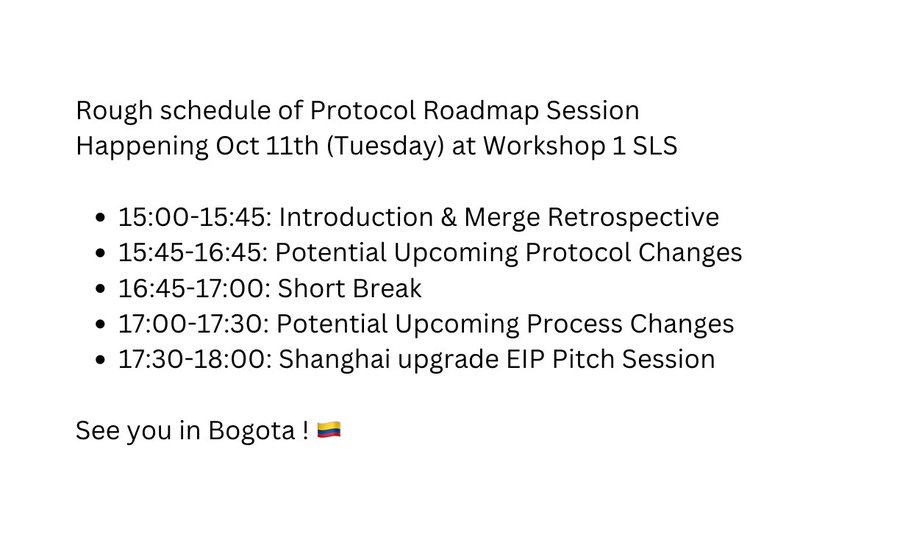 Erigon Release 2.27.0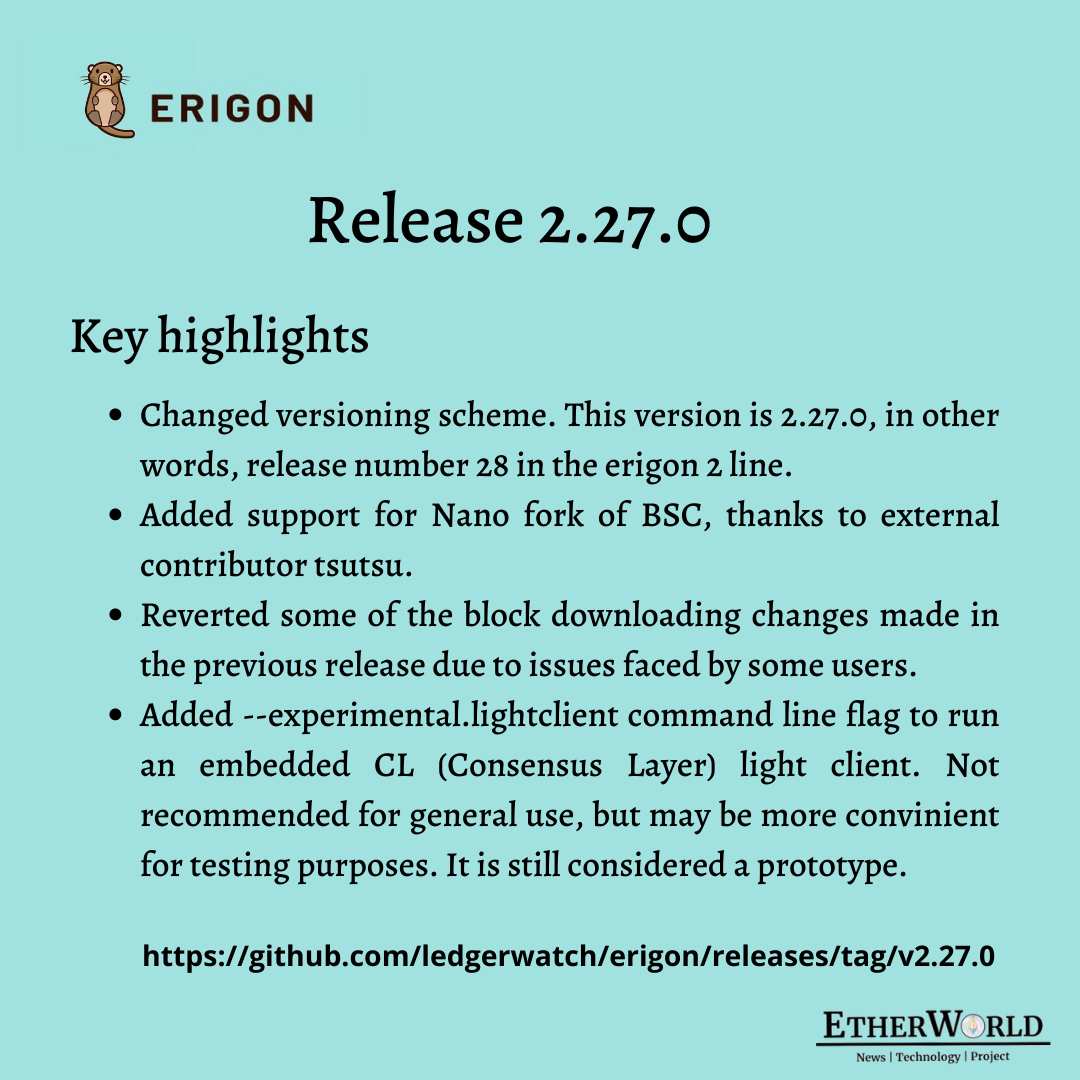 Read more
Read more about Ethereum in previous Bulletins - Ethereum Bulletin
Related Videos
Related Articles
______________________________________________________________________
Disclaimer: The information contained on this web page is for education purposes only. Readers are suggested to conduct their own research, review, analyze and verify the content before relying on them.
To publish press releases, project updates and guest posts with us, please email at contact@etherworld.co.
Subscribe to EtherWorld YouTube channel for ELI5 content.
Support us at Gitcoin
You've something to share with the blockchain community, join us on Discord!
---
---