News
Eth2.0 Pyrmont testnet is live!
Eth2 Pyrmont testnet successfully launched with more than 100,000 validators and about 160 beacon nodes.
COVID-19 aid to Venezuelans using USDC
Circle announced a partnership with Airtm to help Juan Guiado's government to fight against COVID -19 and support healthcare workers in Venezuela by transferring USDC.
Eth2 Research AMA Phase 0 Genesis Edition
EF organized an AMA for Phase 0. Phase 0.5 will likely happen in 2021, followed by Phase 1. The implementers' team clarified the Eth2.0 status, Eth1-Eth2 merge and more.
Dubai- based firm extent support for ETh2.0 launch, stake $10 million worth ETH
Dubai-based boutique investment firm extended support for Ethereum 2.0 launch scheduled to happen later this year. IBC group announced staking 20,000 ETH worth $10 million in the upcoming Eth2.0 launch. The investment is made in partnership with Canada based CanETH and BlockBanc. The 'Proof of Stake' concept proposed for the Ethereum 2.0 smart contracts impressed the IBC Chairman Khurram Shroff which made the company to invest 20,000 eth. This shows the firm's confidence in ETH2 and dedication to the beacon chain.
OKEx to resume withdrawals by November 27
Cryptocurrency trading platform OKEx announced to reopen customer withdrawals on or before Nov. 27. It will look after the fraud and security concerns. The platform temporarily suspended its services on Oct. 16 announcing that it had lost contact with an employee who is "co-operating" in a Chinese government investigation.
Consensys acquire Ethereum- based firm Truffle Suite
Consensys has announced the acquisition of  the team and technology of blockchain developer toolmaker, Truffle Suite to strengthen Ethereum tools.
Ethereum- focused DApps attracted more than 1 million active users in last 30 days
According to analytic platform DappRadar, Ethereum's top 10 DApps engaged more than a million active users in past 30 days. The top two DApps listed by the platform are- Uniswap and Compound. Both being the DeFi- based exchange solutions.  
Technology
Pyrmont testnet face fork-choice issue resolved by Nimbus
Recently launched Pyrmont testnet for Eth2.0 suffered multiple forks due to performance issue across its clients. The issue has been taken into account. A fork-choice issue causing Nimbus to get stuck on a particular slot is been resolved along with adding new RPC APIs for inspecting the internal state of the Eth1 monitor.
Migrate your tokens directly on Mycrypto
MyCrypto will detect if you have any un-migrated tokens in any of your accounts, and will notify you to migrate. MyCrypto is an open-source, client-side tool for generating ether wallets, handling ERC-20 tokens, and interacting with the blockchain more easily.
Japanese firms set to experiment with Digital Yen
More than 30 major Japanese firms announced that they will begin issuing digital currency using a common settlement platform by 2021. The move is a major consequence of Bank of Japan's recent plan to experiment with issuing a digital yen.
BlockApp and Bayer launch TraceHarvest Network to bring transparency in agriculture
BlockApp in partnership with Bayer announced to introduce TraceHarvest Network to bring a change in how food- supply chain is managed. The platform will help the farmers to receive information about market price, new services, etc to minimize the associated risks of market volatility therefore increasing their income.
Eth2 deposit CLI v1.1, adds Pyrmont testnet
Why Ethereum PoS phase 0 beacon chain launch worth a wait by Jeff Coleman
Layer2
Connext's cross-layer 2 via channels on testnet
Zk rollups with data shards: linking the data availability with the execution
Projects
ERC-20 is one of the most significant Ethereum tokens. It has emerged as the technical standard used for all smart contracts on the Ethereum blockchain for token implementation.
KingSwap ready to provide features on its own website
Singapore based DeFi DEX project, KingSwap announced that it has completed its migration from Uniswap to its own platform's liquidity and farming pools. This suggests that now all the features of KingSwap will be available on its own website.  KingSwap is perceived as an upgrade of Uniswap with additional features like off- ramp fiat conversions and massive reward offerings.
The MoonBeam plans to create parachain on Polkadot
MoonBeam is planning to set up a custom parachain that would imitate the Ethereum Virtual Machine (EVM) environment on Polkadot. Polkadot enables cross-blockchain transfers of any type of data or asset and not just tokens.
Miscellaneous
Wallets and Trade
OMG Network integrates with the Ledger Hardware Wallet
OMG Network notified to add Ledger on its network. This will allow Ledger users  to securely store and transfer tokens on the OMG Network directly from their hardware wallet.
Visa and Mastercard run 'enhanced diligence' on crypto card issuers
Payment giants Visa and Mastercard plans to put strict measures on crypto- firms before approving to offer cards to their customers. New crypto- firms must have to produce details about their frauds and laundering checks. Cuy Sheffield, Visa's head of crypto, described the process as "enhanced diligence on top of what we do for typical issuers".
Payment Startup Fuse.io joins Mystic Valley to conduct crypto payment for their first Cashless event
One of Thailand's leading music festivals, Mystic Valley for the first time will take payments in cryptocurrency. The festival has partnered with the Fuse network and local crypto trading platform Bitazza and developed a wallet from where the attendees can make payments for the three-day event on 27-29 November in Thailand.
Podcast
Eth2 deposit discussion by EthHub
Ethereum Account Abstraction Community Call
The Optimistic Rollup Dilemma by Audible DeFi
Events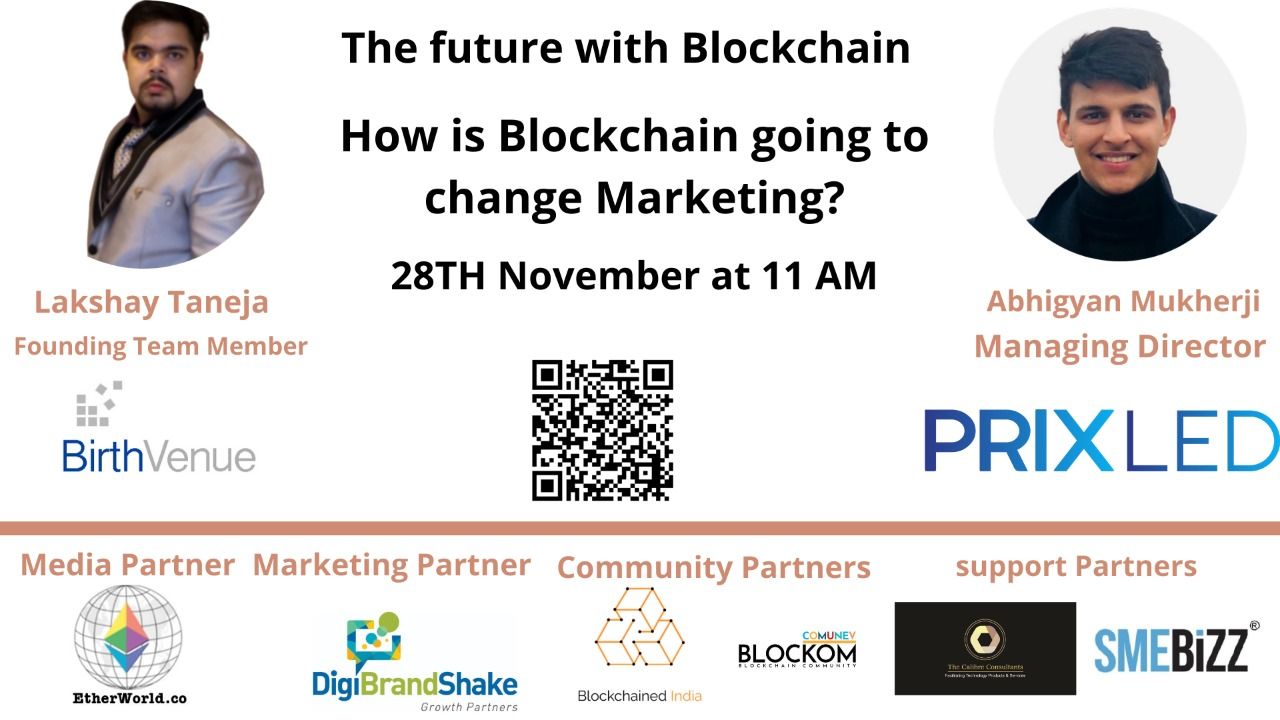 November 24: UK Blockchain Conference 2020
November 24: Blockchain Expo Europe 2020
November 28: How is Blockchain Going to Change marketing? Media partners Etherworld.co
December 9: Paris Blockchain Week Summit
December 3: Ethereum in the Enterprise: Asia Pasific 2020

Watch Out for Eth2.0 genesis on December 1, 2020 if enough deposits by Nov 24
________________________________________________________
Disclaimer: The information contained on this web page does NOT constitute financial advice or a solicitation to buy or sell any cryptocurrency contract or securities of any type. Trading is a high-risk activity. Readers are suggested to conduct their own research, review, analyze and verify the content before relying on them.
To publish press releases, project updates and guest posts with us, please email at contact@etherworld.co.
You've something to share with the blockchain community, join us on Discord!
Follow us at Twitter, Facebook, LinkedIn, Medium and Instagram.
---
---