Istanbul is the upcoming upgrade of Ethereum blockchain expected to be on mainnet in October - November 2019.

In this post we are going to provide you updated information update about Istanbul based on the discussions at Ethereum All Core Dev calls and ACD Gitter.
Stay tuned!!
Important updates
(Last Updated: Sep 06, 2019)
All clients implemented all EIPs. Some more discussion around EIP-152 (Blake 2b) is continued.
Cat Herders will write a blog about EIP-1884/SLOAD issues and concerns. It is also being discussed at Eth Magician.
Istanbul will be on Testnet around October 2nd, 2019 depending on the block number.
Mainnet HF date not decided yet.
EIPs
Hardfork Meta: Istabul
Accepted EIPs
EIP-152: Add Blake2 compression function F precompile
EIP-1108: Reduce alt_bn128 precompile gas costs
EIP-1344: Add ChainID opcode
EIP-1884: Repricing for trie-size-dependent opcodes
EIP-2028: Calldata gas cost reduction
EIP-2200: Rebalance net-metered SSTORE gas cost with consideration of SLOAD gas cost change
Client Status
Client status can be tracked here.
Read more article about Istanbul here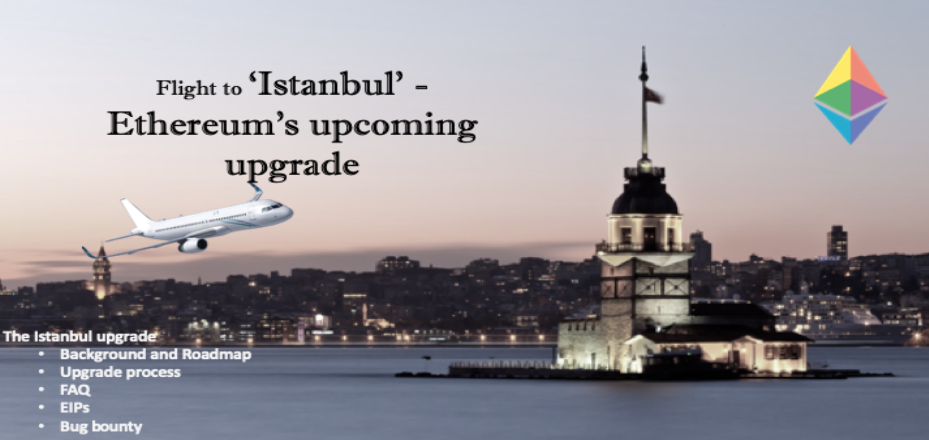 Next announced Ethereum upgrade is Hardfork - Berlin
____________________________________________________________________________________________________


Disclaimer: This is not an investment advice and should NOT be viewed as project endorsement by EtherWorld. Readers are suggested to do their research before investing into any project.

Follow us at Twitter, Facebook, Reddit and LinkedIn

____________________________________________________________________________________________________