Press Release
Worldcore, the highly anticipated Blockchain Payment Institution continues a successful presale raise with over US $5 mln in contributions as of Monday, October 9th.
Prague, Czech Republic - October 9, 2017 - The company has successfully begun a presale for accredited investors. Worldcore is offering 10% bonuses to early-birds for the next 5 days, ahead of their Initial Coin Offering on October 14, 2017.
Aiming for full transparency throughout the campaign, Worldcore, recently published a business and software valuation report by Ernst & Young, confirming that the real value of the company exceeds USD 30 million. Worldcore is also licensed by the National Bank of Czech Republic and has made available its yearly reports on the company's business website.
"Fraud has become a major concern for people looking to invest into ICO's. With so many companies trying to launch ICOs, it's easy to get caught up in scams", said Alexey Nasonov Worldcore's CEO and FT New Europe 100 recipient, while addressing some of the recent bans in the crypto-space.
"Our approach as an established business, has always been to keep our audience informed. We believe that transparency is key to success in this industry," expressed Alex in regards to the latest business evaluation report confirming the estimated value of the company evaluated by one of the largest consulting companies in the world. "This is a truly unique and distinctive approach in the ICO industry, confirming the professionalism, transparency, and determination of the team.
Recent Developments
Since the beginning of the campaign, Worldcore has made significant progress on their roadmap. In a mission to triple their growth rate by the end of the year, the company has extended their marketing budget and launched outdoor marketing campaigns, taking over the streets of Prague and even the PRG Airport.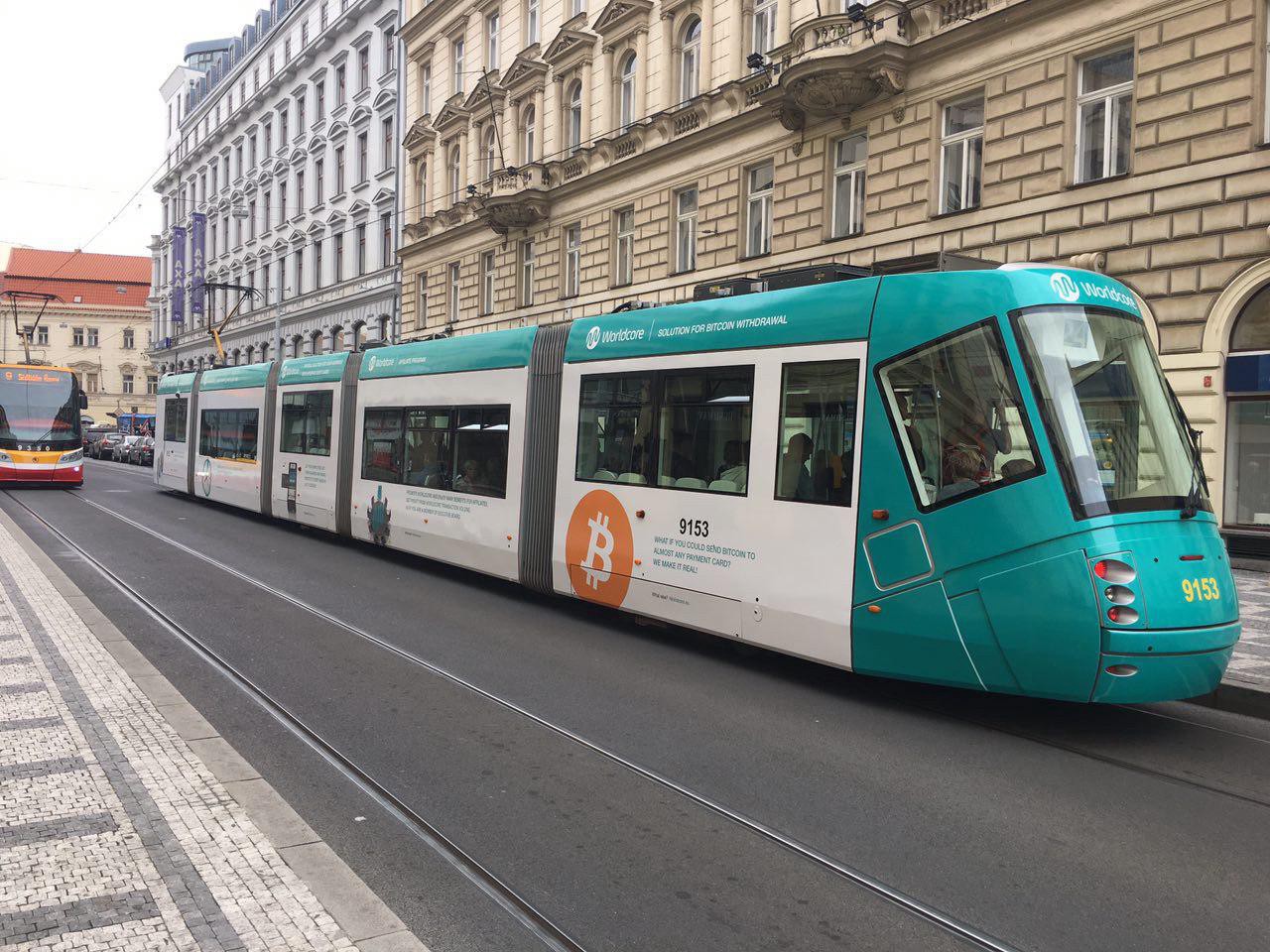 The efforts are paying off, as Worldcore reports a 36% revenue growth in Q3 2017 and over 50% growth in client's base growth, since the announcement of the ICO.
Worldcore has launched BTC wallets for customers on its online platform and is planning to integrate Ethereum and ERC20 token wallets shortly. In addition, the Worldcore mobile app will be available for download at the Appstore next week.
"We're moving fast to take Worldcore to the next level with full Blockchain integration, as we strive to provide new opportunities and better service to all our customers. We have published our demo prototype for Blockchain assets trading https://worldcore.trade that will launch in Q2 2018", said Alexey.
About Worldcore
Worldcore is an EU-regulated payment institution, founded in 2014. The Company is headquartered in Prague, Czech Republic. The brand is owned and operated by EUPSProvider s.r.o., a company licensed by the National Bank of Czech Republic.
Worldcore is an alternative payment solution combining features of modern banking with cutting-edge security and the latest technological advancement. The Blockchain integration project will serve Worldcore's mission of a fully digitalized ecosystem, enabling blockchain asset trading, P2P lending platform, and Blockchain-based international money transfers.
Project Overview
The project aims to create a collaborative defense ecosystem for White Hat Hackers and the Blockchain community. It aims to make it easier for white hat hackers and companies to interact with one another and hackers can earn an income through the Hacken ecosystem.
Disclaimer: This is a sponsored press release and should NOT be viewed as an endorsement by EtherWorld. Readers are requested to do their own research before investing into any project.
For more updates, technical blogs and general discussion on blockchain technology & Ethereum, please join us at Website, Reddit, Facebook, Medium, Steemit and Twitter. Feel free to email your suggestions.
WorldCore #blockchain #cryptocurrency #ico
---
---