In a recent turn of events, cryptocurrency exchange giant Huobi Global successfully managed to recover $8 million in stolen Ethereum after engaging in direct negotiations with the hacker responsible for the theft. The incident had initially unfolded back in September when the hacker made off with the funds.
Justin Sun, the founder of TRON and an investor in Huobi Global and an advisor to HTX, took to Twitter to announce the successful recovery of the stolen Ether (ETH). Sun expressed satisfaction with the hacker's decision to accept HTX's offer, stating, "We have confirmed that the hacker has fully returned all funds, as promised, and we have also paid the hacker a white hat bonus of 250 ETH." He further emphasized their commitment to ensuring the security of user assets.
The hack first came to light on September 25, when it was revealed that one of the exchange's hot wallets had been compromised, resulting in the theft of 5,000 ETH. At that time, Sun reassured Huobi Global's customers by characterizing the amount as relatively small compared to the exchange's total assets, which were estimated at $3 billion.
To encourage the hacker to return the stolen funds, HTX had announced a "white-hat reward" equivalent to 5% of the stolen ETH. However, they had also issued a stern warning that if the offer was not accepted within a week, they would involve law enforcement authorities.
This incident underscores a recurring trend within the cryptocurrency industry, where crypto firms sometimes find themselves negotiating with hackers to recover stolen assets, opting for this route rather than immediately involving law enforcement agencies. In several instances, such negotiations have resulted in the majority of the stolen funds being returned, often accompanied by a bounty paid to the hacker.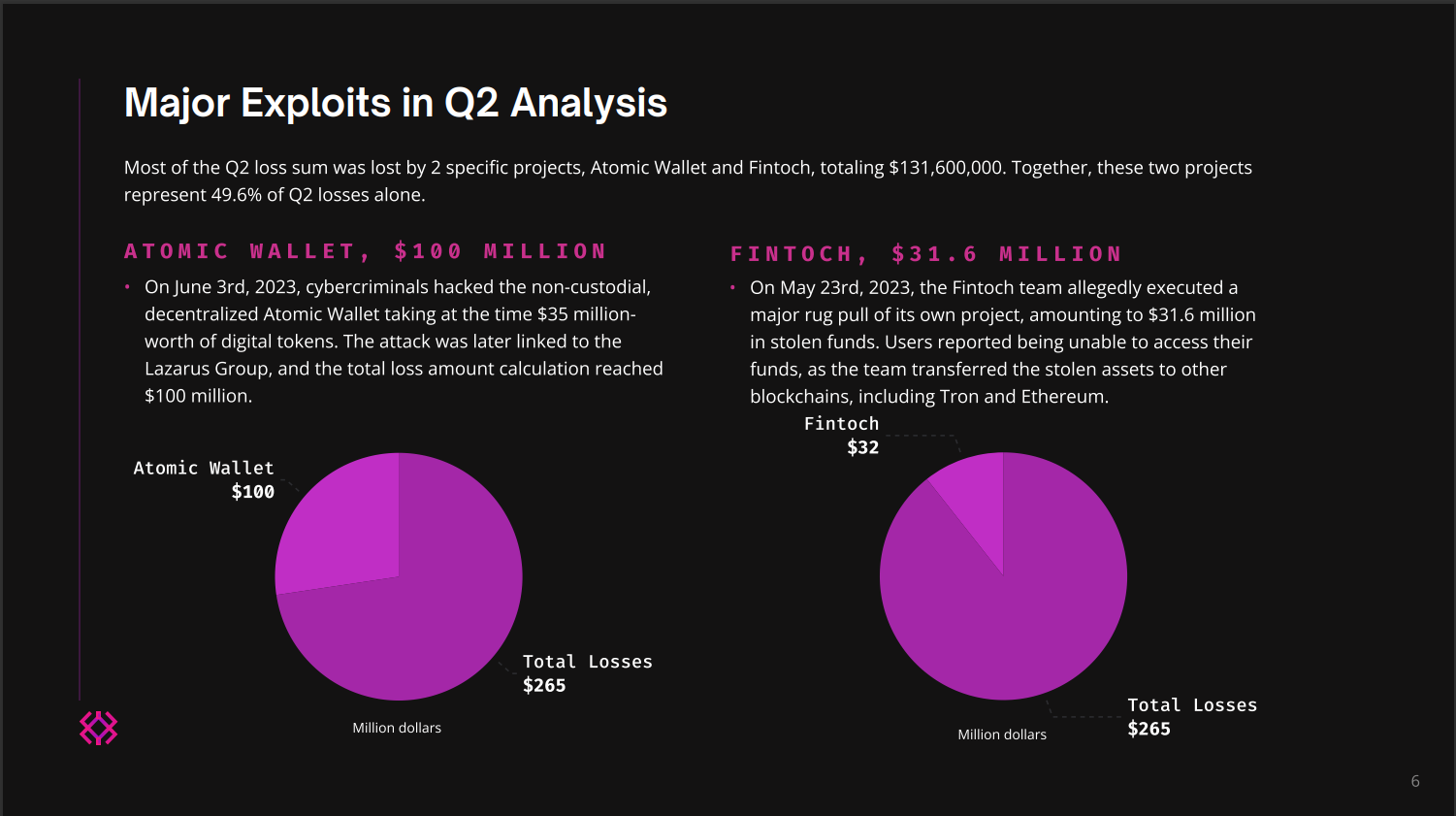 Hacks targeting cryptocurrency exchanges remain a persistent threat, with different types of exchanges being targeted. According to a July report from Immunefi, the second quarter of 2023 witnessed a 63% increase in blockchain hacks compared to the same period in the previous year. Notably, most of these hacks occurred on decentralized finance (DeFi) platforms, which collectively lost $228 million across 79 incidents. In contrast, centralized exchanges like HTX reported losses of only $37 million across two incidents during the same period.
_____________________________________________________________________
Disclaimer: The information contained in this website is for general informational purposes only. The content provided on this website, including articles, blog posts, opinions, and analysis related to blockchain technology and cryptocurrencies, is not intended as financial or investment advice. The website and its content should not be relied upon for making financial decisions. Read full disclaimer and privacy Policy.
For Press Releases, project updates and guest posts publishing with us, email to contact@etherworld.co.
Subscribe to EtherWorld YouTube channel for ELI5 content.
Share if you like the content. Donate at avarch.eth or Gitcoin
You've something to share with the blockchain community, join us on Discord!
---
---