Bitflyer, the world's largest Bitcoin exchange from Japan has officially landed in the US. In an announcement made today, November 28, 2017 at Consensus Invest in New York, they revealed that it had been granted a 'BitLicense' from regulators in New York. Other exchanges granted with a "BitLicense by New York's Department of Financial Services (NYFS) are Coinbase, Circle and Ripple.
bitFlyer's new office registered as BitFlyer USA, Inc. is based in the financial district of San Francisco and they already gained regulatory approval to operate in 34 states as announced earlier in October this year. However, they are already operating in Alaska, Arizona, Arkansas, California, Colorado, Delaware, District of Columbia, Florida, Georgia, Idaho, Indiana, Iowa, Kansas, Kentucky, Maryland, Michigan, Mississippi,Missouri, Montana, Nebraska, New Hampshire, New Jersey, New, Mexico, North Carolina, North Dakota, Ohio, Oklahoma, Oregon, Pennsylvania, Rhode Island, South Carolina, South Dakota, Tennessee , Utah, Vermont, Virginia, Washington and Wisconsin. Details of licenses can be found here.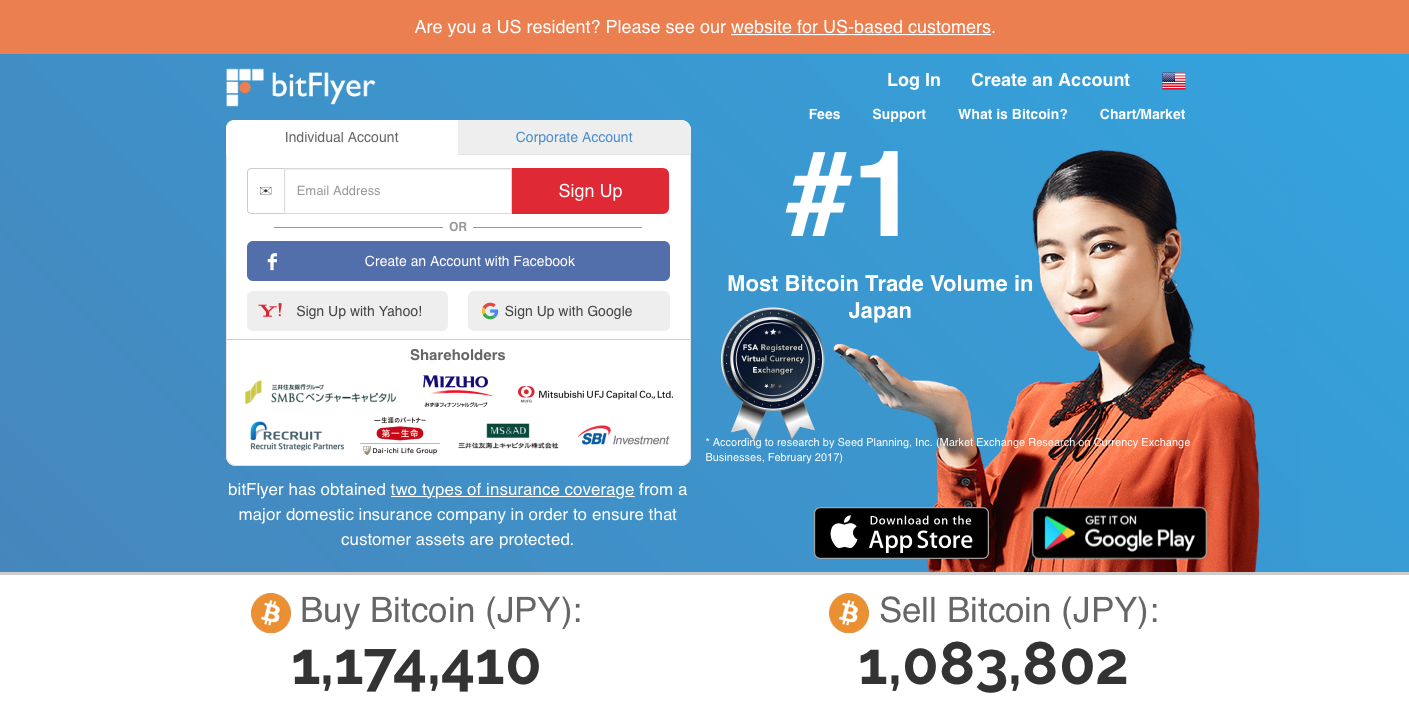 bitFlyer has highest trade volume in Japan with $100 billion+ global transaction volume in 2017 YTD. Built by Wall Street veterans, bitFlyer has become a dominant global marketplace for virtual currencies. This is a good news for Bitcoin lover with BTC currently priced at $9,934.22 at the exchange. Now that they got world's best exchange to trade in, they have more opportunities for trading and the dominance of Coinbase in the US may also be challenged.
For more updates, technical blogs and general discussion on Blockchain Technology, follow us at Twitter, Facebook, Google+ and Medium. Please Subscribe for weekly newsletter.
---
---