EtherWorld is all about The Blockchain Revolution.
This is an initiative by Avarch group to create awareness about the changing world with the new technology called Blockchain.
At EtherWorld, we share crypto news, technical blogs, project update, ICO and events calendar. Basically, it is a hub of all sort of information to cater every user group of crypto-space. Our weekly newsletter includes news of other publishing house also which covers news related to blockchain technology, so user shouldn't miss anything going around the world.
This is an open forum of all technology lover. If you are willing to learn blockchain technology and share your knowledge with our users in form of blogs, join us as a contributor today.
Please follow us @ether_world (Twitter), EtherWorld (Facebook) and EtherWorld_co (reddit). You may also reach us at Email (contact@etherworld.co).
Your feedback is highly appreciated.
Meet our Founder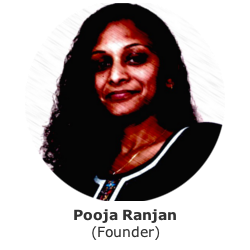 Pooja holds Master's degree in Commerce and Business Administration with a Bachelor's in Computer Application. Having experiences in Business Development in Quality Certification, she spent a few years in Project Management working at Accenture, India. Being a wife and mother, she took some time to spend with family and explored South America (Ecuador).
After moving to United States, she ran into Ethereum in 2016 and started studying Ethereum, Bitcoin and other cryptocurrencies. Perusing her interest in technology and knowledge sharing, EtherWorld.co is founded. It's an effort to create a blockchain community hub of news, technical blogs and upcoming projects; basically everything anyone in cryptocurrency space needs to know.
Expanding the horizon in blockchain technology, she founded avarch.org and introduced a new project BlockAction.io. It offers one of the most secured Cryptocurrency Wallet for ETH, BTC and a platform for easy blockchain transaction to the users. This is currently in Beta Phase and available on test net of Ethereum and Bitcoin.
Connect with Pooja at LinkedIn.
EtherWorld is an open platform of knowledge sharing about blockchain technology. Should you be interested in joining hands, please reach us at contact@etherworld.co.